Smart meter rollout resumes
City Power continues with smart meter deployment after being cleared of tender corruption.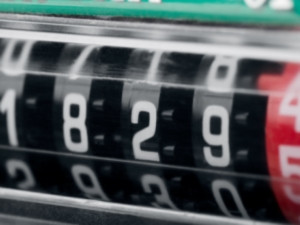 City Power will continue with the installation of smart meters across Johannesburg after it has been cleared of allegations of fraud and corruption in the awarding of the smart meters tender.
This comes after rollout of the smart meters was put on hold after allegations surfaced there were irregularities in the awarding of the R1.25 billion tender to businessman and owner of Edison Power Group, Vivian Reddy.
Last week, City Power issued a press statement saying an independent panel review cleared Reddy and City Power MD Sicelo Xulu of any wrongdoing. However, the panel did find the process followed was "not ideal" and said the approval of a budget should precede the award of the contract, not follow it.
Whether the rollout of the smart meters will proceed from here on without any more hiccups is unclear, as Mail & Guardian reports that public protector Thuli Madonsela will now conduct her own investigation into the tender process.
All systems go
Spokesman Sol Masolo says City Power, in the past eight months, has installed 153 of the meters in Ferndale, and 2 500 at large power users in Johannesburg as part of a business trial. The purpose of the business trial, which will conclude on Friday, is to ensure the deployment takes place efficiently and smoothly, he says. This will be followed by the installation of 50 000 smart meters by June, as part of the first phase of the rollout, which would be completed by October 2015.
The meters work off cellphone networks and each has a SIM card, which transmits daily readings to a central hub. The consumption readings are then incorporated into City of Johannesburg bills through an automated process. Masolo says the meters can operate in either pre- or post-paid mode.
City Power has enabled the remote reading of exact electricity consumption in real-time, says Masolo. "Customers benefit as the technology enables the city to relay critical information to their houses and access factual information regarding their billing. They will be able to perform independent monthly bill reconciliations and validations, to proactively manage spending on electricity throughout the month."
Another benefit of smart meters is the ability to shift electricity loads away from peak periods and restrict customers' electricity use during periods of supply constraints, says Masolo. Each meter also has an alarm system that sends an SMS when power is lost or interrupted, or the meter has been tampered with.
He notes City Power has done a pre-installation audit in 50 suburbs, and community communication there would start soon. The city hopes to install between 10 000 and 12 000 meters a month. Some of these suburbs include Ferndale, Franklin Roosevelt Park, Langlaagte, Berario, Linden, Glenvista, Crown Gardens, Fairland, Sandringham, Brixton and Parkhurst.
Smart meters was mentioned at government's recent technology summit in Cape Town, GovTech, as one of the ways government can turn to technology to improve the delivery of public service. Minister in the Presidency Trevor Manuel mentioned Joburg's infamous billing crisis during his keynote speech, saying IT in government is one of the critical aspects that SA needs to address.