Rittal honoured with three IT awards
In October, Rittal won three awards in readers' polls conducted by Germany's leading IT specialist publisher.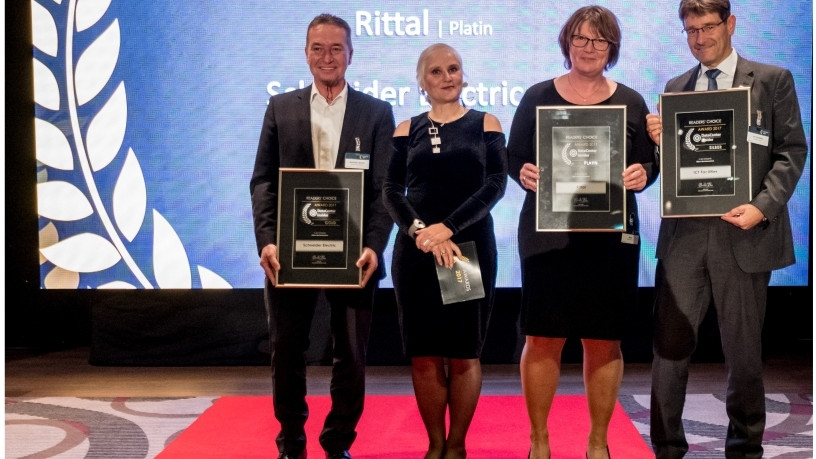 In October, Rittal won three awards in readers' polls conducted by leading IT specialist media. Readers of German Vogel IT's seven specialist portals have voted the company number one in the "micro data centre" category for its Edge Data Center and second in the "DCIM" category. Rittal secured the third place in the "Data Centre Monitoring/Management" category when readers of the "funkschau" communications portal were polled.
Enterprises that employ machine-to-machine communication to streamline manufacturing require real-time capabilities. With IT capabilities close to the manufacturing functions, latency times are kept low and the data processed is available immediately. The Rittal Edge Data Center is a preconfigured, turnkey infrastructure platform for rapidly building edge data centres for Industry 4.0 applications.
Platinum and gold in the Readers' Choice Awards
The readers of Vogel IT media's seven insider portals voted the standardised solution from Rittal the winner (platinum) in the new "micro data centre" category. It can be fitted with modules for climate control, power distribution, UPS, fire protection, monitoring and access protection, depending on the intended purpose.
Moreover, Rittal came second (Gold) in the "Data Center Infrastructure Management (DCIM)" category with its RiZone software. DCIM solutions are suitable for use in IT environments of all sizes to improve failure resilience. Such software continuously monitors the server enclosures, including the power supply and climate control units, for potential problems. For example, if an intruder gains access, the software informs IT technicians or building security in good time.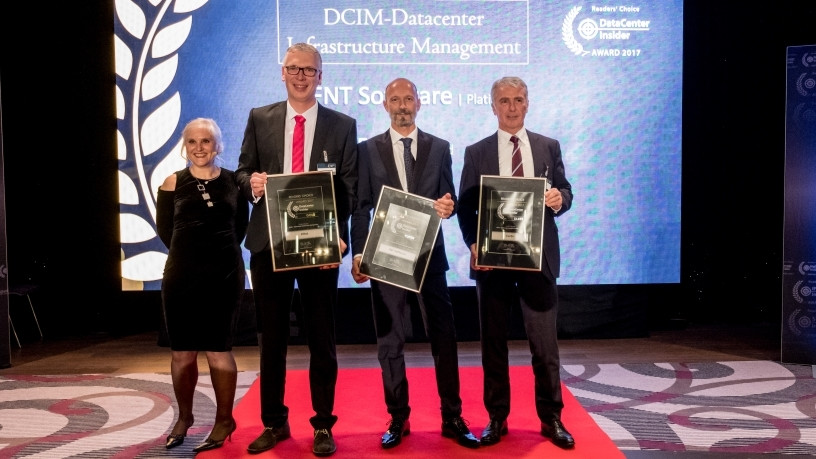 When choosing the best IT companies of the year, the readers of Vogel's seven specialist IT portals cast more than 30,000 votes. In October, the winners of the Readers' Choice Awards in 43 categories were announced in Augsburg. Rittal had already taken the first places in the IT Awards in 2015 and 2016.
Bronze for CMC III in the "funkschau" readers' poll
Monitoring systems form an integral part of IT security concepts. They help companies operate modern IT infrastructures in a secure and optimised way. A monitoring and alarm system such as the Rittal Computer Multi Control (CMC) III is also marked by features such as easy installation and configuration, as well as reduced system complexity.
These major benefits convinced readers of the "funkschau" IT industry journal once again. When the 2017 ICT products were judged, the Rittal CMC III secured third place in the "data centre and monitoring" category. The solution had already been voted top in 2016.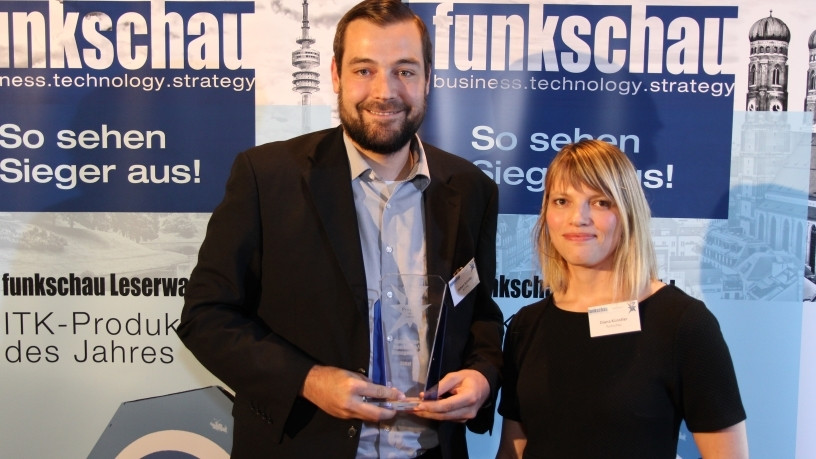 "We are very pleased with the readers' award. It represents a vote of confidence, both from readers and customers. It also shows that we have understood what our customers need and have implemented it successfully," said Bernd Hanstein, Vice President Product Management IT at Rittal.
The results of the ninth "funkschau" readers' poll of ICT products of the year took were announced in Munich this October. The winners in 20 different categories were honoured. More than 6,200 ICT decision-makers and business users cast over 125,000 votes for nearly 300 different products.