Training the unemployed
New B-BBEE codes encourage businesses to upskill the unemployed. Why aren't more businesses doing it?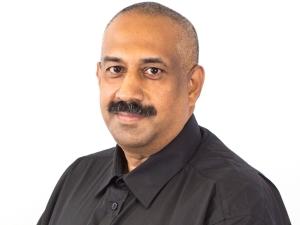 Unemployment is a massive challenge. Access to skills development is widely acknowledged as one of the fundamental remedies to South Africa's official 27.7% unemployment rate, as of Q3 2017, according to Statistics SA. And that's only people who are actively looking for jobs; the actual number of unemployed who've given up looking for work is much higher, at 36.8%.
The reasons for these figures are manifold. The majority of school leavers and youth in general are unemployed or unemployable. Many youth lack the relevant skills to be effective in the workplace, and employers are often reluctant to take on inexperienced and poorly skilled youth into an entry-level job, says Sivarajan Naidoo, Director at EduPower Skills Academy.
The government is attempting to redress this through a revision to the Broad-Based Black Economic Empowerment (B-BBEE) codes, coupled with the Employment Tax Incentive and the s12H Learnerships Allowance of the Income Tax Act.
As a priority element, businesses have to score at least 40% in skills development on the B-BBEE scorecard, or they will be penalised a level. Points are allocated as follows:
* A business can earn eight points if it invests 6% of its annual payroll cost on the training of previously disadvantaged people.
* Four points can be earned if 0.3% of the annual payroll cost goes towards learning programmes for disabled, previously disadvantaged employees.
* Four points can be allocated if 2.5% of employees are enrolled in learnerships, apprenticeships or internships; and if 2.5% of the business's headcount is previously disadvantaged unemployed learners, the business can earn another four points.
* If those unemployed learners are employed at the end of the learnership, the business can earn five bonus points.
Naidoo says: "The challenge that businesses are facing is that they just aren't prepared for the revised B-BBEE codes, they simply aren't ready and don't know how to comply with the new requirements. They need a trained consultant who is knowledgeable about the revised codes, specifically around the skills development portion and how to access those points."
Naidoo explains it's a fairly detailed and complex process, but one that any business can embark on with a little assistance. However, all too often, training is regarded as 'easy money' by trainers who just want to churn out the numbers, while businesses sometimes just carry out training in order to gain points. He says: "We need to see a real change among businesses and training consultants if we want to comply with the true intention of this portion of the B-BBEE code, which is to upskill the unemployed and render them employable."
A strategic approach is required - training should not be regarded as simply a B-BBEE points accelerator. When businesses correctly implement training and development they can unlock the progression of people to different levels of management, which could in turn help the company's management control points.
By offering the unemployed learnerships, the business is empowering people with the confidence and skills to go and become productive members of society. However, the B-BBEE code also makes provision for businesses to employ these learners by including additional points to ensure just this.
Naidoo says: "It's in the interests of the business to retain training service providers who have a holistic vision that encompasses post-learnership employment."
The good news is that many large corporates view B-BBEE as a strategic necessity from a social and/or business perspective. He says: "The new B-BBEE codes place a significant burden of responsibility on large corporates (ie, those with an annual revenue greater than R50 million) to invest a sizable component of their budgets in formal skills development and employment creation."
This is enabling many unemployed young people from previously disadvantaged backgrounds to access skills development and work experience that can set them on the path towards building careers through sustainable employment.
Naidoo adds: "Learnership training providers are now gearing their business strategies towards assisting both learners and employers to meet the objectives intended by the revised B-BBEE scores. Some training providers have taken their role as trainers one step further and are helping learners obtain workplace experience opportunities in sectors that are ideally suited to entry-level employment, including for people with disabilities."
This latter point is vital, as Naidoo points out: "While many corporates want to participate in skills development, they're often limited by their inability to provide work opportunities for the numbers of learners that are required to be trained to achieve the 6% of annual payroll target."
"Work experience within a nurturing, developmental and real production environment is ideal for entry-level workers looking for that first employment opportunity to gain valuable experience and skills to open up a world of possibilities that otherwise would have been difficult to access. The B-BBEE codes also focus on people with disabilities who are often marginalised, but this type of opportunity levels the playing field, offering them an equal opportunity to build a positive future of self-dependence. The B-BBEE scorecard also rewards the retention of learners post the learnership, thus promoting sustainability."