Muthambi wants positive SA, China coverage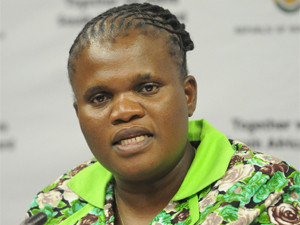 South African and Chinese media need to do a better job of reporting what the countries have done to improve the lives of their citizens, says minister of communications Faith Muthambi.
Muthambi made the comments at the 2015 Ministerial Workshop on Development and TV Media for Developing Countries in Changsha City in China.
"Through our bilateral relations with China, we've achieved a lot in terms of improving the lives of our people, but my view is that our media are not doing enough to share these stories of success with our people and the people of the world," she said.
"We expect our media to play their roles by reporting accurate and balanced stories ... stories that will promote our mutual understanding and friendship, stories that deepen our cooperation," Muthambi noted.
Also attending the Ministerial Workshop was newly appointed SABC CEO, Frans Matlala, who said part of their visit was to leverage the partnership between SA and China, in the context of BRICS nations where the developing countries have a common goal.
"For us, it's a partnership of equal partners in different strengths that complement each other. South Africa brings a totally different strength from what China brings and it is the same with Russia, Brazil and India," he said.