8ta, Google give SA free Internet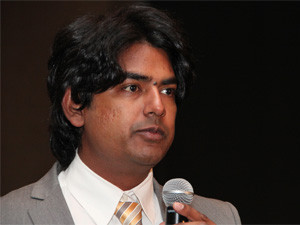 Telkom's mobile arm has partnered with the world's largest Internet search engine to offer South Africans selected Google mobile Web services for free.
This morning, at G-South Africa, in Cape Town, 8ta announced "Free Zone powered by Google" - a service that gives people access to mobile Web search and feature-phone-friendly versions of Gmail and Google+ with zero data charges.
According to 8ta, the first page of a Web site linked from search results is also provided at no data cost.
Luke Mckend, country manager of Google SA, says given that data can be expensive for many South Africans, the open Web is only as open as it is affordable. "Working with 8ta on this exciting trial means that we can offer Internet services at no cost to anyone with a phone. This gives people easier access to information in a way that benefits everyone, whether it's an individual or a small business that wants to reach more people on the Web."
Amith Maharaj, 8ta's senior managing executive, says breaking down the barriers to Internet adoption is critical for SA to keep up with the rest of the world in terms of social and economic development.
"It is through key initiatives like these that these barriers can be reduced. Effectively, [Free Zone] means that all South Africans can have access to Google Search, Google e-mail and Google social networking by simply using an 8ta SIM card on any data-enabled handset, no matter how old, free of charge. This is a big deal."
Free services
The following services are available for free from mobile phone browsers through Free Zone, powered by Google:
Gmail: Users have unlimited access to Gmail from their mobile browser. If users click on a link or attachment within the e-mail, they are directed to a page where they can purchase a data package.
Google+: Users can share photos and messages with circles of family, selected friends or the public; follow updates and follow people they're interested in.
Google Search: Users can search the entire Internet and access the first page of Web sites from the results for free. If they click further into a Web site after that, they are directed to a page where they can purchase a data package.
Maharaj says the service is available immediately to all 8ta subscribers from their mobile phones at freezone.google.com.
"Users without a Gmail account can sign up for free. When users leave the Free Zone to navigate deeper into a Web site, or download an attachment, they are informed about the data charges and given the option to purchase an appropriate data package."
8ta says the service, a first for SA and Africa at large, will be trialled until 31 May.