StarSat operator relinquishes network licence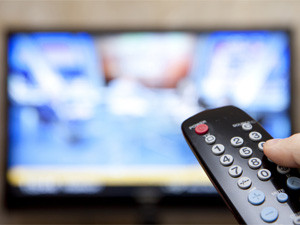 The Independent Communications Authority of SA (ICASA) yesterday approved the transfer of a network licence from struggling pay-TV operator On Digital Media (ODM) to StarTimes Media.
ODM, which opened TopTV (now StarSat) in 2010, has been embroiled in financial difficulties and has been in business rescue since 2012. Chinese-based media group StarTimes took a 20% equity stake in ODM at the time when the local broadcaster was entering business rescue.
In September, StarSat announced it planned retrenchments as "difficult economic circumstances" were having a ripple effect on its operations.
The transfer of the licence came at a time when some ODM shareholders were opposing the move. One shareholder recently opened a criminal case against some of ODM's executives on allegations of fraud.
ICASA has now approved the application for the transfer of an individual electronic communications network service from ODM to StarTimes Media SA. The regulator says the application "met the applicable regulatory requirements".
The application was published for public comments, subsequent to which a public hearing was held on 6 August. Following this process and the analysis of all relevant information, ICASA approved the application.
ICASA believes the decision is in the public interest and will promote competition, investment and consumer choice in the broadcasting sector.
Ovum analyst Richard Hurst believes the transfer of the licence to StarTimes implies the concept of broadcasting is changing, and the convergence of telecoms and broadcasting is finally coming true.
"We have seen this around the world, and with the various services such as Netflix in the local market, this implies that StarTimes are beginning to position themselves for the ability to provide content over any distribution network available to their end-users," he says.
According to Hurst, the local broadcasting sector has seen some competition but in reality this has been lopsided and in favour of a single dominant player.
"However, the arrival of the Internet content services is set to disrupt this content distribution model and will certainly inject some much-needed competition into the market."