MTN SA launches streaming music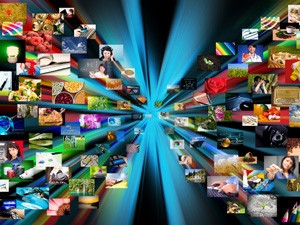 MTN South Africa has beaten its rivals to become the first mobile operator in the country to launch a streaming music service following an exclusive partnership with South African-based simfy Africa.
This follows yesterday's Bloomberg report that Vodacom is in talks with Spotify around a partnership that would "mark the music-streaming service's first foray into the African continent".
MTN's offer, which costs R49 a month, allows its subscribers to listen to music either through streaming, or offline.
Customers can access what MTN says is an "endless" supply of music across multiple devices, including computers, tablets and smartphones. MTN's subscribers will have the opportunity to try the full service, and use all of its features during a two-week free trial period.
The service will be available as of today and users need to register and confirm their username and password, and then download the simfy Africa mobile application, or use the Web interface.
Simfy COO Gillian Ezra says it has a strong Africa focus. "This partnership with MTN will further extend this ethos, allowing us to offer added and exclusive benefits."
The app is available from the Android, iOS and BlackBerry stores. Subscribers can also access simfy Africa via its Web site. Subscribers will have access to 23 million songs, including a selection of top international, South African and African content across genres such as RnB, pop, alternative, jazz, soundtracks, opera and SA favourites hip hop, kwaito, Afrikaans and SA rock.
"MTN is proud to be the first to bring an innovative streaming music service direct to our customers' smart devices,' says Mike Fairon, GM of products and solutions. Simfy Africa launched in SA in late 2012.
In April, a Bloomberg report, citing two individuals in the know, indicated MTN was in talks with an Asia-based content provider to offer South Africans access to streaming movies and TV shows.
Vodacom says it is exploring a number of options in terms of providing content. "We're seeing the move globally for more and more content to be delivered via mobile and we want to make sure we stay on top of this."