Education tech promotes social and emotional learning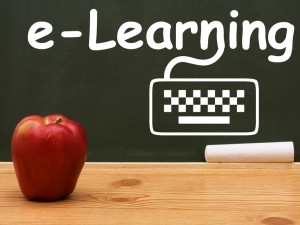 Education technology (ed-tech) can play a pivotal role in developing social and emotional learning (SEL), but the market is presently underdeveloped.
This is according to a recent global survey conducted by the World Economic Forum in collaboration with Boston Consulting Group (BCG), which notes despite the promise of technology, most of the learning strategies commonly used to develop social and emotional skills do not use technology.
Also, it notes stakeholders still lack consensus on the definition of SEL and a means of assessing, implementation and measuring outcomes.
The report says such a lack of agreement leads to poor accountability and inadequate resources.
Similarly, several barriers stand in the way of the widespread use of technology in classrooms, says BCG.
Moira De Roche, MD of e-learning company Aligned4Learning, says in SA there is not a good understanding of what technology can and can't do. Also, there is also still the "If we build it, they will come" mindset, she says.
Change has to be managed, with the entire ecosystem - learners, teachers, parents and employers becoming familiar with the idea and its benefits, adds De Roche.
According to the report, while many parents and educators recognise SEL matters and see the potential for ed-tech to build social and emotional skills, they do not fully understand which technologies hold the most promise or how best to use them.
Teachers mainly regard technologies as useful tools for imparting foundational academic skills and improving class productivity, not for fostering social and emotional skills, says BCG.
Ed-tech adoption is further hampered, in many countries, by technological and infrastructure issues, it says.
The report adds another barrier is the perception that technology is little more than additional screen time for children that threatens to displace human interaction.
To understand which ed-tech products work best, parents and educators need to understand particular product features that are highly correlated with critical skills, says BCG.
Tremendous innovation is happening in education as well as across industries that we can learn from to design new learning experience for the future, said Mengyu Annie Luo, head of Media, Entertainment, and Information Industries at the World Economic Forum.
Allison Bailey, a senior partner and the head of BCG's US Education practice, says to thrive in the 21st century, students must have strong social and emotional skills which are increasingly vital to the changing labour market.
"However, many stakeholders lack awareness of all of the positive and long-lasting impacts of SEL," she adds.