Cell C tackles data issues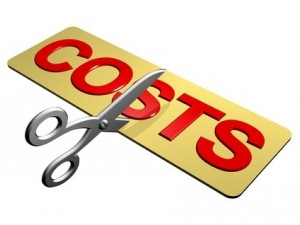 Amid ongoing complaints from the public about the cost to communicate in SA, Cell C has boldly announced plans to reduce its out-of-bundle data rates for its customers.
As a first step, the company will be reducing its out-of-bundle data rate for prepaid customers on its lowest tariff plan to 15c per MB, effective 1 October 2017.
"The way customers consume data has changed and as a business, to remain customer focused, we need to adapt our own rules and processes to better meet their needs," says Cell C CEO Jose Dos Santos.

He adds, "Our 66c prepaid product already offers the lowest flat call rate of 66c per minute, now we have extended the value to the lowest out-of-bundle data charge available. Prepaid customers can simply dial *147# and select option 1 to migrate to this fantastic, no-frills tariff plan. In addition they can bolt on any of our competitively priced bundles to get even more value."

On the post-paid side customers can take advantage of any of the Connector plans that cap the out-of-bundle data rate to 15c per MB.

"All of our Connector Plans have exceptional in-bundle value with a generous allocation of voice any-net minutes, SMS and data. The out-of-bundle data rate of 15c per MB simply ensures that customers enjoy a hassle-free connection and the ability to control spend even when they go out of bundle, which sometimes is inevitable," says Dos Santos.

Cell C is also addressing the expiry of unused data by allowing customers to extend the validity of their data bundles by purchasing a new bundle before the current one expires.

From 20 September 2017, customers can extend the validity of their data bundles indefinitely by simply purchasing another data bundle before the current one expires, starting from as little as R29 for 100MB.

On the 10GB, 20GB and 30GB data bundles, Cell C has extended the validity period from 30 days to 90 days to ensure customers have ample time to use the larger data bundles without having to purchase additional bundles.
On the contract side and effective from October 2017, SmartData customers will automatically have unused data carried over into the next month, effectively extending the validity of their data from 30 days to 60 days.
"These are just the first steps for Cell C to make it easier for customers to ensure that they can carry over unused data. We will be looking at innovative ways to ensure that customers get what they are looking for, while at the same time ensuring that we constantly invest in network quality," Dos Santos concludes.