Local varsity seeks innovations to solve water woes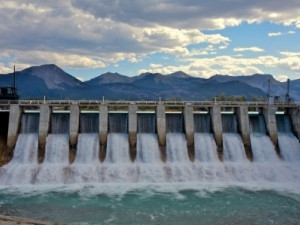 Stellenbosch University (SU) and LaunchLab, a network of African university campus-based business incubators, have entered a partnership to launch the Water & Waste Management Challenge to look for solutions to this local, national and international crisis.
The challenge invites individuals to use science and innovations and come up with solutions that address water problems in SA and globally.
Although SA faced water shortages last year because of drought, this year there has been an improvement thanks to the abundant rains. However, some places like Cape Town are still facing crippling water shortages.
LaunchLab will facilitate this challenge on behalf of outgoing SU chief operations officer, professor Leopoldt van Huyssteen, in partnership with SU and Stellenbosch Innovation District.
To kick it off, the Nedbank Stellenbosch University LaunchLab is hosting a challenge workshop on 23 March. This will provide context for the current challenges to help potential participants identify solutions within the following areas: water and waste management solutions that improve the quality of water sources; water filtration and treatment solutions; water saving solutions; water and waste recycling solutions; water and waste management solutions for at work and at home; and water and waste management solutions for agriculture.
Attending the workshop will give participants the opportunity to listen to and engage with experts who will help them to better understand the challenge, stimulate their thinking and provide clarity about the value of their idea.
The challenge is part of SU's Ideas Programme, and winning ideas receive a share of R50 000 in seed funding and LaunchLab incubation support (including workspace, Internet, portfolio manager and mentorship) to the value of R80 000.
This workshop precedes the pitching platform where the judges will look for ideas with business potential that could be the next breakthrough idea. The pitches will be in the form of a three-minute video pitch with no digital presentations. They can be recorded in person or submitted online between 3 April and 5 May.
Click here for more information.