SD-WAN: The wave of disruption
The industry has gone through enterprise SD-WAN waves of infancy and insanity, and is now firmly in the wave of reality.
History has shown us that industry disruptions often occur in waves. The first SD-WAN wave of infancy was made up of a number of pure-play start-ups that entered and helped form the market.
The second wave could be referred to as the wave ofinsanity. The market exploded to nearly 80 vendors, many of which were jumping in to 'pivot' some or all of their business to SD-WAN. There were quite a few others who simply put an SD-WAN 'sticker' on their product, Web site or collateral so they could claim they hadn't missed the SD-WAN wave.
We're now in the midst of the third wave of SD-WAN. This is the wave of reality where enterprises, service providers and even vendors are recognising that SD-WAN cannot just be a feature, a sticker, or a bolt-on capability.
Many vendors have gone back to the drawing board, attempted technology acquisitions, been acquired, or simply given up. There are even enterprises and service providers that have been burned by scalability, security and integration challenges which have stalled or completely halted implementations.
Three enterprise SD-WAN deployment models have developed over these three waves. One approach is the do-it-yourself implementation, with or without a partner; a second is to leverage the strength and expertise of a service provider or managed service provider to deploy a solution; and a third is via the cloud. These implementations manifest themselves in several ways, including on-premises, hosted, cloud-delivered, or a combination of these.
Many vendors have gone back to the drawing board, attempted technology acquisitions, been acquired, or simply given up.
When it originally came on the scene, many businesses were drawn to SD-WAN because of the cost savings associated with leveraging both MPLS and broadband Internet. Some pure-play SD-WAN vendors also brought benefits of increased application reliability with technology like link congestion avoidance via packet steering (sub-second is essential), packet replication and forward error correction.
These solutions also gave customers the option to extend their enterprise WAN footprint to the front door step of cloud and SaaS solutions.
These and many more technologies and capabilities are considered to be table stakes when it comes to full-featured SD-WAN.
As customers began to move more sites onto production SD-WAN, they began to realise these capabilities were important, but they almost always still required a separate security instantiation in addition to their SD-WAN implementation.
The security solution would often appear in the form of a second software stack, a VNF, or worse, a separate appliance altogether. This also necessitated a separate management interface for configuration, monitoring and changes. Many also found they were unable to part with their router as they still relied on advanced routing capabilities.
These enterprises were, in fact, now saddled with three devices (SD-WAN, security and router) instead of the two they had prior to SD-WAN.
Optimising network pathways
SD-WAN's many capabilities address the challenges associated with complex network edge infrastructure. Specifically, central configuration and management, zero-touch branch deployment, and automatic monitoring and path selection.
SD-WAN's ability to optimise pathways for different traffic types is a key advantage, which benefits IT with greater efficiencies, and unprecedented WAN flexibility, availability, reliability and performance.
Today's advanced cloud-managed SD-WAN solutions give enterprises the ability to dynamically connect branch offices, on-premises data centres, public/private cloud and SaaS, on a global scale. Removed are the carrier dependencies and resource restrictions that used to limit the way enterprises consume applications.
Leveraging multiple links of any type, any location and any service provider offers multiple benefits, including lower cost, time savings, and the agility required to accelerate business, by rapidly taking advantage of dynamic opportunities. SD-WAN automatically determines congestion issues based on policies, and proactively allocates diverse traffic types to the most appropriate paths.
Basic SD-WAN path selection provides a foundation for link redundancy and failover. When the WAN becomes virtualised, multiple links of any type become a single network, with the entire aggregated bandwidth managed and segmented based on business policies.
But the market has moved way beyond table stakes for MPLS cost arbitrage. A new generation of SD-WAN solutions is more intelligent, allowing more metrics and criteria and optimise traffic delivery with greater levels of path selection and control.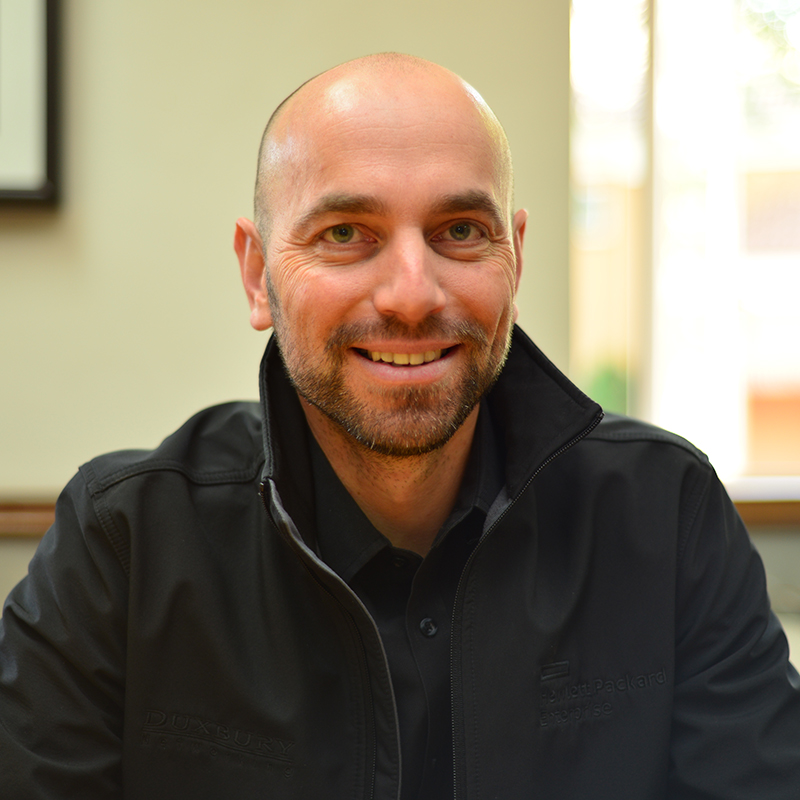 National chief technical officer (CTO) at specialist distributor Duxbury Networking.


Andre Kannemeyer is national chief technical officer (CTO) at specialist distributor Duxbury Networking.

Based in the Cape Province, he has been with the company for 20 years and has extensive experience in the IT industry, particularly within the networking space.

Kannemeyer is a passionate, entrepreneurial and tech-savvy technologist with proven technical leadership in his interactions with all Duxbury Networking customers and partners.

As national CTO, he is responsible for looking at new trends and technologies that Duxbury could bring onboard to the benefit of the company's customers, as well as ensuring the company continues to be a leader in the networking arena.