Is AI really changing retail?
* The possibilities of AI are exciting, but is South Africa's retail sector ready for it?
* By Sugan Ganasen, head of sales at Infoprotect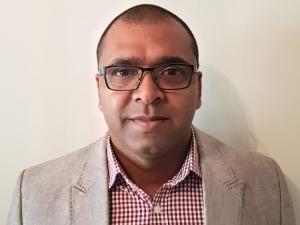 Artificial intelligence (AI) is the hot topic of the moment, with all sectors jumping on board and claiming huge advances. But is it really making a difference to the everyday operation of a retail environment, particularly in South Africa? Not yet, according to Sugan Ganasen, head of sales at Infoprotect. "Today's consumers are all shopping both online and in brick-and-mortar stores, with a gradual transition towards the expectation of a similar experience in-store to that of shopping online."
He goes on to explain what he means by this: "As more and more consumers explore online shopping and start to enjoy the benefits and convenience of shopping in their own time, at leisure from anywhere, we tend to want the same convenience of walking into a store and finding what we want, when we want it."
The common question heard in a destination retail store is: 'Can you check which of your other stores have this item in stock please?" This is a frustrating reality that most consumers have faced at some point in their shopping experience. In an ideal environment, a consumer would see an item instore that they like, go online there and then, and place that item into a virtual basket, and when they go to the counter, it would be ready for them to collect. They could even pay for it online, if they wished, enabling cashless transactions. All of this is possible, retailers just need to be more creative in their approach.
Shoppers are already using retailers' Web sites to check whether items are in stock in the size and colour of their choice, or are simply purchasing their items online and having them delivered to their door or collecting in-store. But the ultimate goal is to merge the online and physical retail environment into one seamless experience, says Ganasen.
Key to doing this effectively is bridging the divide between the online and physical, which in itself poses a challenge of enormous proportions. However, legacy IT infrastructure and crucial security requirements must first be assessed before understanding what it will take to build a strategy or roadmap to ensure the next steps are the best ones. How do we do this? "As much as people love free stuff, there's a general consensus that free WiFi is both poor quality and not secure," continues Ganasen. "We generally see a low adoption rate of customer-facing WiFi in South Africa because consumers fear that the trade-off may be more troublesome than it is worth. People want to use the WiFi to browse and post on social media, but the majority of free WiFi provided in public arenas restricts those activities."
The better approach is to provide a great WiFi experience to form an understanding of what customers are browsing for online, in Ganasen's opinion. "Improving the user experience will significantly increase the adoption rate. This form of data collection has been implemented successfully around the world and has been a source of many effective targeted marketing campaigns."
Know your customer
Another technology advancement that's changing how retailers market to customers is facial recognition. However, in a retail environment, this technology isn't used to identify individual shoppers, but rather to identify shoppers in terms of demographics, age, gender and the like, so the retail outlets know who is shopping the most in which area of the mall. They can then tailor their offerings accordingly and even attract new shoppers to certain areas by merchandising desirable items there.
Ganasen says: "It all comes down to 'know your customer' at an individual level. Previous technologies used sensors to track foot traffic around a mall or retail outlet, but there was no way of telling how many of those counted were unique visitors, as opposed to the same person passing by the sensor several times. With facial recognition, we can identify unique visitors to certain areas because the unique feature set of each individual is recorded as a number, which means the person's identity information is protected and the collector of the data remains compliant.
This enables the mall to understand its highest traffic points and which entrances and exits are most used, which is key for evacuation in the event of an emergency, but also it means that malls can plan activities to draw people to less used areas.
It's all about the data
In a highly competitive retail environment that's trying to improve the bottom line in a tough economic climate, it's more critical than ever to consider both the effectiveness and efficiencies at every touchpoint with the customer. Using technology to drive data capture means the network needs to be stable, secure and, more importantly, always connected. Having the ability to analyse the data in a way that is meaningful leads us to the question of the software layer that will support this cause.
While the Protection of Personal Information Act has not yet come into law, it's expected to do so by the end of the year, and anyone collecting personal information is well advised to take its conditions into account when compiling any kind of database.
Customer personalisation
Ganasen says: "We're seeing growing adoption of marketing campaigns built around information that's collected about visitors to malls and retail outlets, but those campaigns can be even more targeted and successful if analytics is applied to that data. The end-goal is intelligent advertising and a tailor-made shopping experience for each customer.
"Currently, it's fair to say that retailers' adoption of technology isn't on par with the consumers' requirements. When shopping online, customers are in control of how they shop for items. In a brick-and-mortar retail environment, they aren't in control. There's a distinct gap between the two experiences that needs to be bridged or understood better. If you know what your customers are looking at online, you can ensure the in-store experience is more aligned.
The underlying message is clear. Consumers are accustomed to operating in a digital world and this is colouring their expectations of the physical world. Technology has to keep pace with these changing expectations so it can bridge the digital and physical worlds, keeping customers connected throughout.
The big challenges for the retailer or mall owner, says Ganasen, are in having the right infrastructure in place, deciding which equipment to invest in that will see them through the foreseeable future, and managing all of that online traffic.
"It's clear that retailers are facing a huge technology revolution that will require them to find partners to assist them on this journey. When you consider that some retail environments don't even have access to reliable Internet themselves in-store, the size of the challenge faced becomes apparent.
"We need to be able to combine existing technology with new solutions and be realistic about what's possible and over what timeframe. Adopting the everything-as-a-service approach will negate a lot of the challenges outlined above. It will also ensure a secure, free WiFi experience for customers, which will increase the likelihood of them using it."
Even though this may seem like an insurmountable and unaffordable challenge for some retailers, the consequences of not participating in this digitalisation journey could include lost customers, declining revenue and possibly even store closure.
Finally, Ganasen answers the question that most retailers and consumers want to know the answer to: "I don't think we'll see cashierless checkout systems in South Africa anytime soon. However, online payments made in-store using high quality, free WiFi or their own data access, are a pretty close second.