Survey your market
Companies need to position marketing as the ambassador of mission-critical company goals, says Matshepo Moeng, MD of IT ServiSource.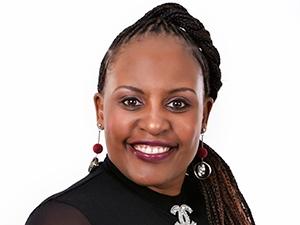 Achieving your company's revenue goals is all about giving your customers what they want. It sounds simple, and it should be.
In these competitive and challenging times, marketing has become more and more complex, yet is increasingly critical for companies to succeed.
Today's marketing arsenal includes tools such as social media, search engine optimisation (SEO)/search engine marketing (SEM), market research, paid advertising, pricing, and many more approaches. One of the hardest tasks for a marketing leader is to build a team of specialists that is highly competent, action-oriented, customer-centric and revenue-accountable.
Matshepo Moeng, managing director of IT ServiSource, says: "Companies need to position marketing as the ambassador of mission-critical company goals. Every company has annual, quarterly, and even monthly revenue goals that are agreed on by the executive team at the beginning of the fiscal year. These goals need to be met or even exceeded, and marketing is key to these targets being achieved."
Marketing is all about communicating with your client base and technology is enabling companies to convey instant, personalised messages to their customers. It's also making it easier than ever before for customers to reach companies. Moeng says: "Marketing is more about having a conversation with your customers than it ever was before. As much as companies want to get their message across, they also need to know what their customers are thinking and wanting, so that they meet their expectations and improve their experience."
One of the most effective means of marketing is conducting a direct engagement campaign with your client base, such as a survey. "A survey permits you to ask specific questions in relation to your services and products. The responses can be collated into meaningful reports that allow managers to make insightful and informed business decisions."
If you want to get a clear idea of how your customers view you, automated survey tools can be deployed to get feedback about customer experience and provide live analysis of the resulting data, generating customised reports based on information from multiple sources. Moeng explains: "It's all about establishing your company's net promoter score (NPS), which basically reflects the strength of your relationships with your customers."
Knowing its NPS score enables a business to take remedial action, where required, and to deliver more of what customers need, resulting in more focused efforts that reap greater reward. Research has shown that companies with NPS rankings better than their competitors will outperform them.
The benefits to a company of engaging with its customers in this way includes developing lasting relationships with its audience. It drastically improves brand awareness and recognition. It also creates loyalty, with both current and prospective customers. In addition, it helps the organisation to build authority and credibility in the marketplace.
Four essential components of any successful NPS survey include:
* Surveys must be optimised for mobile devices;
* Easily understood reporting is vital;
* You must be able to customise your touch-points to specific assessment scenarios; and
* Send out surveys via the on-board, fully customisable, bulk e-mailer or SMS facilities.
Sponsored content
To learn more about the benefits of marketing in the workplace, click on http://www.itss.co.za/virtlx.html to determine which is the best option for your company.