SASSA tries to allay grant payment fears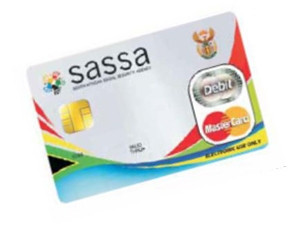 Social grant beneficiaries will continue to be paid as usual and on time even beyond April and there will be no disruptions in the system, says the SA Social Security Agency (SASSA).
SASSA's statement follows growing concern the social security agent will not be able to distribute grants after the social grant payment contract with Cash Paymaster Services (CPS) expires at the end of March.
"There is therefore no need to panic from the side of beneficiaries," says SASSA.
According to the statement, social development minister Bathabile Dlamini set up a task team to look at the modalities of a system in which SASSA takes over the payment of social grants in-house.
The minister's efforts follow the Constitutional Court's decision to declare the current contract with CPS invalid.
"Consultations were held with various stakeholders in an effort to determine what the best model would be and a solution had to be found in order to minimise potential unintended consequences.
"That process took an unexpected longer time, given the competing business and other interests of interested parties. SASSA also has a responsibility to deliver quality service to beneficiaries without system hiccups and therefore it had to follow a thorough process to determine the best solution. We are currently finalising consultations with the SA Reserve Bank and the National Treasury."
The statement adds: "Given the nature of the essential service SASSA provides, there is a need for an efficient and tested solution as well as a matching, sizeable human and material investment. These are some of the realities SASSA is facing."
SASSA also cautioned beneficiaries not to fall prey to false rumours peddled by people who do not have their interest at heart but an intention to rob them of their right to social security.