SA gets Climate Innovation Centre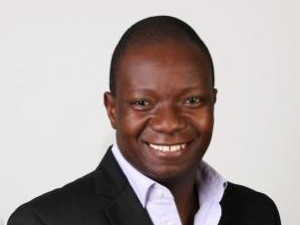 The Innovation Hub yesterday opened its Climate Innovation Centre (CIC), in partnership with the World Bank's InfoDev programme for supporting entrepreneurs.
The CIC is a strategic green economy initiative founded through collaboration between the Gauteng Department of Economic Development, The Innovation Hub and InfoDev.
The centre will facilitate the development of technologies to reduce the environmental impact of the South African economy, said McLean Sibanda, CEO of The Innovation Hub.
It will provide environment-focused entrepreneurs with the resources they need, such as financing, technical and business advisory and information services, and facilities such as office space and connections with laboratories, Sibanda explained.
The CIC will form part of a network of locally-owned climate innovation centres in seven countries, including Ethiopia, Kenya, Morocco and Vietnam.
In linking the CICs together, their benefit increases "many folds", as countries can exchange information and link their markets, said Jonathan Cooney, programme director of InfoDev's Climate Technology Programme.
New opportunities
While climate change is a tremendous threat to countries around the world, it also represents tremendous opportunities for the development of new markets and technologies, said Cooney.
The Climate Technology Programme is designed to help developing and middle-income countries proactively pursue new technologies and the market opportunities they present, rather than wait for technologies to be transferred to them from more developed economies, Cooney explained.
He added that each country focuses on different solutions depending on their particular needs and context.
"To go to a country and say 'these are the technologies you need' is not the right approach. The people who know how best to solve the problems of a country are from that country," he said.
SA challenges
In SA, the most pressing environmental concerns are energy, water and waste management, said Sibanda.
"One cannot start to talk about modernising the economy without looking at issues of energy and water." SA needs to develop environmentally-minded technologies to meet the economy's increasing energy demands, he noted, adding that converting the byproducts of waste into energy is an avenue worth consideration.
The centre will also focus on improving the quality of life in Gauteng's townships by pursuing energy and waste management solutions in these areas, said Sibanda.
The CIC hosts its inaugural conference at The Innovation Hub in Pretoria this week.