Enel's first wind farm gets grid connection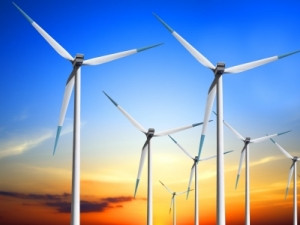 Italian multinational manufacturer and distributor of electricity and gas, Enel, through its subsidiary Enel Green Power SA, has completed and connected to the grid the Nojoli Wind Farm, which is located in SA's Eastern Cape province.
Nojoli is the Enel Group's first wind farm to start production in SA.
The new wind farm has a total installed capacity of 88MW and will be able to generate more than 275GWh per year, equivalent to the annual consumption needs of around 86 000 South African households, therefore avoiding the emission of more than 251 000 tonnes of CO2 into the atmosphere each year.
The lighting up of the Nojoli Wind Farm comes amid uncertainties regarding the future of local independent power producers (IPPs) in SA. This is after power utility Eskom wrote a letter to the Department of Energy asking for clarity or a dialogue regarding the next contracting phase of IPPs beyond bid window 4.5.
Eskom has also been accused of delaying the signing of contracts with IPPs, thereby directly affecting the viability of projects in an advanced stage of development.
Regardless of the setbacks, according to a recent report by ratings agency Moody's, SA had the world's fastest growing green economy in 2015.
"The completion of Nojoli demonstrates our continued commitment to the South African Renewable Independent Power Producer Procurement Programme (REIPPP)," says Bill Price, Enel's country manager in SA.
The Department of Energy launched REIPPP in 2011, which called for 3 725MW of renewable energy technologies. Capacity under existing signed agreements is expected to be in commercial operation by the end of 2018.
"Successfully reaching full capacity at our first wind farm in South Africa also represents the expansion of our capability in the country to both solar PV and wind projects. These two technologies will deliver not only clean energy to South Africans, but also with a swift time to production and favourable cost competitiveness globally versus all other new power generation sources," Price adds.
The Nojoli Wind Farm is supported by a 20-year power supply agreement with the South African power utility Eskom, which Enel was awarded in October 2013 following the third round of the REIPPP tender promoted by the South African government.
In SA, Enel's renewable subsidiary currently owns and operates three photovoltaic power plants: Paleisheuwel (82.5MW) in the Western Cape, Tom Burke (66MW) in Limpopo, and Upington (10MW) in the Northern Cape.
Enel Green Power SA has nearly 1GW of projects currently in execution, of which 276MW is under construction: the Adams and Pulida photovoltaic plants (both with 82.5MW capacity) and the 111MW Gibson Bay Wind Farm.