CFOs need right skills for digital age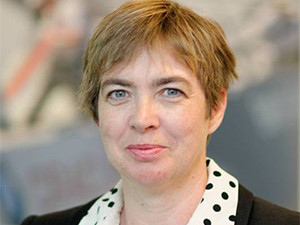 Digitisation is threatening the established business models for measuring key performance indicators for financial departments in organisations.
So said Dee Houchen, senior product marketing director at Oracle, who notes the finance department has traditionally used tangible assets to measure business value.
However, due to digital disruption - intangible assets - such as brands, customer relationships, intellectual property and human capital - have become the main value drivers in business, she said.
A lot of companies in the Fortune 500 index's business value are now based on intangible assets, said Houchen, citing companies like Apple, Facebook, Google and Uber.
These companies do not have tangible assets but their value is based on IP, customer service, brand as well as quality of people, she added.
According to research sponsored by Oracle and conducted by the Chartered Institute of Management Accountants and American institute of certified public accountants, the digital age has redefined business roles.
Chief financial officers (CFOs) and their finance teams are being asked to help define and implement new digitally enabled business models.
The research was based on a global survey of 744 senior executives in 34 countries, including South Africa.
The report says traditional performance metrics no longer capture the value being created by intangibles. CFOs need new metrics to measure and monitor these value drivers using the latest cloud-based tools and technologies, it adds.
The study notes CFOs are primarily responsible for financial planning and analysis, risk management and shared service centres. They were ranked second in strategy, supply chain, information technology and digital transformation, it says.
The financial departments are being asked to work outside their traditional comfort zones and play a more strategic role within the business, says Houchen. There now need to broaden their expertise, she adds.
According to the report, over 50% of respondents say due to digitisation of businesses, the role of the CFO has increased, or substantially increased, regarding information technology and data management.
The financial department is now required to not only have financial skills but also data science and analytics skills as well as leadership and partnering skills, says Houchen.
They have to help shape successful business strategies using the data analytics technologies at their disposal, she added.
Also, they are expected to have strong managerial capabilities - strategic thinking, the ability to mentor and lead their colleagues - as their insights become more valuable to executive level decision-making, says the report.
Although finance may not necessarily be the provider of non-financial information, it is has to ensure decision-makers have the right information for performance management, said Houchen.
They must become brokers of information for the business - engage with line of business to source data that could provide measures for management, she concluded.