Architects of the social enterprise
As South African companies move to adopt social business software, the title of 'chief collaboration officer' has entered the business lexicon.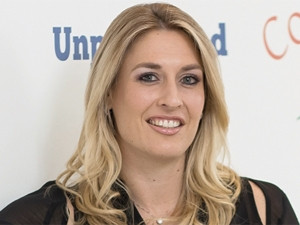 You've seen the ads: "Company on social transformation drive needs chief collaboration officer. Board-level position."
It is, to borrow a social media phrase, a WTF moment. Where does this beast suddenly hail from? What confluence of trends called it into existence when only last year we were trying to figure out how to keep Facebook from ruining productivity? Keep calm, it's the CCO, the most important figure to emerge from the newly social Internet, and his/her purview is the social enterprise.
Note that this role is not about managing the use of Facebook et al for corporate ends. Its functions are supported by a collaboration platform called social business software (SBS), which integrates with and, to some degree, subsumes other communication and collaboration infrastructure. The effect is to augment and sometimes rewire enterprise processes, creating 'aware' organisations that are in constant dialogue with stakeholder communities.
SBS is Web-based and uses social media conventions (newsfeeds, groups, trending, messaging, following and up-voting) to inject collaboration and communication into every organisational function - marketing, R&D, stakeholder management, events, workforce management, etc. It's delivered primarily via mobile apps and SMS, with browser delivery as a secondary mechanism.
Collaboration
Thus disabused of any notion that the CCO is a PR invention, we set out to find specimens in the wild. Kirsty Barkhuizen is CEO and founder of Swagg Digital, a digital strategy consultancy.
Barkhuizen's story begins at Investec, where she did duty as digital and social strategist between 2010 and 2013. On being recruited, she encountered neither a compelling social vision nor much of a digital capability, but says Investec struck her as culturally curious and progressive, and wanted to collaborate across business silos. "In many ways this was a dream position. Executive sponsorship is a cornerstone of a successful social enterprise implementation."
Her team began by conducting a survey into user attitudes about collaboration. "We found that people were keen to have advanced collaborative functionality beyond the generic group editing and document sharing of Dropbox or Google Docs."
Thus armed with global buy-in, the project kicked off, taking 18 months from concept (2011) to implementation (April 2013).
The product was designed as a social collaboration platform, and not a business process portal.

Malcolm Laing, Investec
The user survey also revealed that employees wanted the same advanced functionality in a social space, where they could mix it up without overlap with their professional selves.
"Understanding the functionality and effect of one's comments is all part of building a personal brand within the corporate identity - something we're used to with social media, but come to understand more clearly in a corporate milieu. This helped shape their use of the tool," Barkhuizen says.
In addition, group champions were appointed to ensure the tool's beneficial use. Barkhuizen's small team couldn't possibly oversee each posting, she says. "That would never work, not for the individual, the company or the tool itself.
"That being said, the company needs to embrace the new open culture unflinchingly, because that is what innovative, aware, agile, lean companies do."
One example of unassailable value is analytics. "Executives' interest is usually piqued when told they can check organisational temperature on certain issues, based on what is trending," she adds.
Once the first hurdle was cleared, the bank chose Telligent (now Zimbra) as its technology platform, integrating it with existing collaboration and communication tools (Microsoft Lync instant messaging, Outlook e-mail and SharePoint for document sharing).
"The strategy was not to reinvent the wheel with a platform that crowds out chosen corporate standards, for example messaging. It had to accommodate, augment and orchestrate everything the organisation wanted to use in one Web-based platform," says Barkhuizen.
Pulling these functionalities into a coherent whole, the Telligent overlay provided a space for forums, blogs and wikis, and integrated an ailing intranet into the collaborative environment.
Rejuvenation
"Collaboration platforms can easily become white elephants if they stand alone, but if they're integrated into business processes, somehow making life more efficient while rejuvenating existing applications, it can ensure their longevity," says Barkhuizen. "We mapped out SBS users within the organisation using Active Directory, thereby providing a space where users could receive appropriate corporate announcements. These posts then filtered through as intranet postings, where the rest of the organisation could learn about new deals, blogs, etc."
Users have two different SBS views - a customised personal 'dashboard' (My Discussions, E-mail, Lync, Groups, etc.), and an intranet (News, Events, Promos, Policies and Documents, Blogs). A Phase 2 initiative, which proposed that SBS hooks into enterprise applications, never got Investec's agreement, says Malcolm Laing, Investec's CTO.
"We felt it would leave the organisation exposed to a single point of failure in terms of critical business processes. The product was designed as a social collaboration platform, and not a business process portal," he comments.
A hybrid
Barkhuizen says Telligent was so taken with Investec's objectives with the platform that it changed its product roadmap and worked closely with the bank to meet its customisation, training and maintenance requirements. "It was important from the point of view of the platform's upgradeability and our ability to maintain it," she says.
Barkhuizen says the tool uses wiki technology rather than a content management system (CMS) for the extensive content contribution freedom it allows employees.
This served to bolster the platform's sustainability within Investec. But a few months after final implementation, Barkhuizen moved on to start Swagg. Investec's Laing says the Zimbra platform is nevertheless alive and well, as it was handed over to a successor and has the support of a dedicated technical IT team.
Barkhuizen welcomes this. "Ideally, they need someone to continue with development and oversight, coupled with champions in the business areas. That is what is meant by a CCO, someone who truly understands the 'psychology' and complexity of social business. You need a hybrid between an IT manager, marketing manager and HR executive. The first provides the enabling platform and achieves business integration. The second sets the conversational tone and drives adoption, and the third sets the ethos and culture of the social enterprise that drives and incentivises user behaviour."
First published in the August 2014 issue of ITWeb Brainstorm magazine.