Gordhan against extending Net1 contract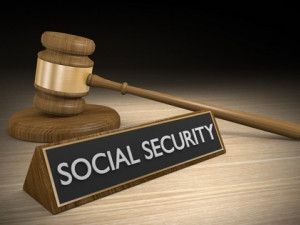 As the South African Social Security Agency (SASSA) prepares to submit a report on why the contract with the current social grants distributor should be extended, trouble looms which may further compromise efforts to secure payment of 17 million beneficiaries.
South African social grants are currently administered and distributed by Cash Paymaster Services (CPS), a subsidiary of US-based Net1 UEPS Technologies, after it was awarded a five-year, R10 billion tender in January 2012. The CPS contract expires at the end of March.
Reports have surfaced that finance minister Pravin Gordhan does not want the reappointment of CPS as the service provider for the distribution of social grants come 1 April.
The Star newspaper reports that on 1 February, Gordhan wrote to social development minister Bathabile Dlamini, stating a new contract should be awarded to commercial banks and the SA Post Office, but should "exclude biometric verification which will favour CPS and discriminate against other potential bidders".
The newspaper quotes Gordhan's letter: "I am informed that the SASSA team and, in particular, the executive have argued for option one and two to be implemented as it is perceived this may be the only solution under the current circumstances.
"However, if this route is taken, it will certainly expose government to legal challenges..."
The options Gordhan refers to were presented by SASSA officials as short-term solutions during the social development portfolio committee's briefing in Parliament on 1 February.
SASSA's option one and two are:
* Procuring services from the current service provider.
* Procuring services from Grindrod Bank which is being used currently.
Exhausting all options
Today, SASSA is presenting its request for the extension of the CPS contract to the Constitutional Court (ConCourt), as a matter of urgency.
After failing to award a new social grant payment tender and dodging questions as to whether the agency will be ready to distribute social grants when the current contract expires, SASSA told Parliament it has come up short.
According to SASSA, various attempts were made to ensure a smooth transition of social grants in-house but proved unsuccessful.
The agency told the committee it will approach the ConCourt and request an extension of the CPS tender for a brief period, in an effort to avoid the catastrophic situation that will affect millions of social grant beneficiaries.
SASSA's ConCourt request, however, may prove a challenge, as the court declared the CPS contract invalid in 2013, after it emerged irregular tendering processes were followed in the awarding of the tender.
Meanwhile, Net1 confirmed in a SENS statement last week that it has agreed to a meeting with SASSA to discuss the future of social grants when the current payments contract reaches its expiration date.
The time and date of the meeting are unknown, but SASSA spokesperson Kgomoco Diseko confirmed the agency will talk with the CPS boss once he arrives in SA.