Standard Bank establishes data science graduate course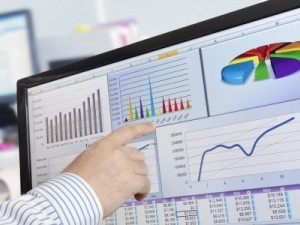 Standard Bank has launched its data science and analytics (DSA) graduate programme, with an inaugural intake of 13 graduates from six African markets.
The big four bank says the programme is the latest addition to its existing graduate programmes run across its Africa network, and aims to accelerate the deployment of data science and analytics specialists in the banking industry.
Graduates from SA, Nigeria, Mozambique, Uganda, Zambia, Tanzania and Swaziland, with qualifications in computer science, applied mathematics, IT, statistics and economics, are eligible to apply.
The graduates will spend three months at Tech Mahindra's Infocity in Bangalore, India, immersed in the data science and innovation centre, training in advanced data analytics tools and project implementation, including international certification.
The Harvard Business Review dubbed data scientist the "sexiest job of the century", and McKinsey projects that by 2018, demand for data scientists may be as much as 60% greater than the supply.
Market analyst firm Gartner states the need for data scientists is growing at about three times those for statisticians and business intelligence analysts.
In SA, specifically, the fear is that the shortage of qualified data scientists will result in the data generated by the giant Square Kilometre Array telescope being shipped and hosted overseas.
"We know these are the scarce skills that are so critical to Africa's growth and future competiveness. With innovative programmes such as the DSA, we and our partners hope the potential to develop and enhance a new sector in Africa can be realised," says Thula Ngonyama, Standard Bank's head of customer insights for Africa.
"Standard Bank's DSA graduate programme has the potential to establish key African markets as centres of excellence in advanced analytics. This has immediate implications for employment as well as profound implications for Africa's digital future," she adds.
By developing a broad and deep pipeline of data science skills across the continent, Standard Bank aims to be a key knowledge source and provider of data analytics in Africa. While this supports the bank's digitisation and customer-centric vision, it also demonstrates "our commitment to leveraging human potential through the development of marketable business skills that actively transform a sector with the potential to drive Africa's growth", explains Ngonyama.
Additional learning via a rotation through various lines of businesses within Standard Bank SA and the graduates' home countries will cover training in industry and banking systems knowledge.
On completion of the programme, graduates will return to their home country to implement a specialised two-year data science project at Standard Bank.
These projects are designed to "kick-start African data science hubs which we plan to grow in coming years as our DSA graduate programme adds more countries and graduates", says Ngonyama.
Click here to apply.