Vodacom finalises R35bn Safaricom deal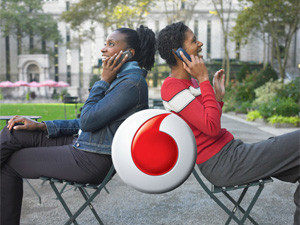 Vodacom says that its proposed R35 billion acquisition of an effective 35% stake in Kenyan telecoms operator, Safaricom, has been completed. The telco says that all regulatory approvals and conditions precedent in both Kenya and South Africa have now been met.
"Vodacom is pleased to announce that the Safaricom transaction, which is the largest in our company's history, has now been finalised," says Vodacom group CFO Till Streichert.
"This will provide both businesses with opportunities for growth, as well as enable Vodacom shareholders to access a strong performing business in East Africa in a high growth market. We expect this transformational transaction will enhance our position as a leading African mobile communications company, providing the group with the perfect opportunity to diversify our financial profile," Streichert adds.
In May Vodacom announced its plans to acquire a 34.94% strategic stake from the Vodafone group, by issuing new Vodacom ordinary shares to Vodafone. As a result, the interest held by Vodafone in the Vodacom group has increased from 65% to 69.6%.
At a general meeting on 18 July 2017, shareholders overwhelmingly approved the proposed deal. Now Vodacom says that the allotment and issue of almost 233.5 million new ordinary shares to Vodafone took effect today, as well as the listing of these shares on the Johannesburg Stock Exchange (JSE).