Kyocera Document Solutions SA appoints new Solutions Architect, August Frauenstein
August Frauenstein recently joined Kyocera Document Solutions South Africa as the new Solutions Architect.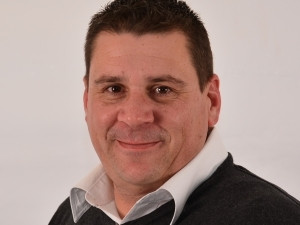 August Frauenstein is no stranger to the industry. He began his career with Gestetner South Africa, where he gained 13 years' experience in IT Support. In 2008, he joined Nashua as a Solutions Architect and, with a high drive in Document Management for Enterprise Content Management (ECM), this became a turning point for August in his career.
During his career, he has won two Laserfiche Run Smarter awards for the effective solutions he built using Laserfiche for his clients. He managed a portfolio of prestigious clients, including the DCD Group, Mittal SA and Avis.
Frauenstein has several qualifications under his belt, including an MCSE, A+, CDIA and CBP, as well as an N5 in Electronics, and is Laserfiche Gold Certified in Records Management. He's familiar with Scannervision, Equitrac and Papercut, and has more than eight years' experience in ECM.
His expertise lies predominantly in ECM and Workflow, as well as the analysis of client business processes and the design of suitable solutions. Frauenstein's skills also cover Document Management, Solutions Selling, Variable Data Printing, HTML, and Document Capture.
When he's not at work, you'll find Frauenstein spending time with his family and friends, and spoiling his much-adored one-year-old daughter. Being a true South African, he loves the outdoors, and going fishing with his friends is one of his favourite pastimes. He's also a big sports fan, especially of rugby, cricket, golf and cycling, and tries to catch all the big games on TV. He enjoys reading whenever he finds a gap between working, being a husband, and entertaining his daughter.
Welcome to the Kyocera team! We look forward to your ideas and contributions in designing great solutions for our clients. We wish you a long and fulfilling career with us.