LBS market set to boom
Labelled by many technology futurists as the 'next digital frontier', location-based services are starting to have an impact on various industries with wide-ranging applications.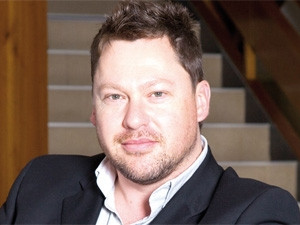 Although location-based services (LBS) have been around for many years, it has taken some time to refine the technology and develop feasible (and monetised) applications beyond social platforms such as Foursquare. Defined by Gartner as 'services based on the location of a mobile user as determined by using network and/or mobile-device-based technology', it appears that LBS is finally showing the promise that many had predicted.
"Location-based services have emerged as one of the hottest growth areas for the worldwide mobile applications and telecommunications industries," says Quentin Joubert, product manager at Cellfind, a subsidiary of Blue Label Telecoms. "We're expecting this market to keep heating up throughout the year, with growing competition driving massive innovation in LBS."
Indeed, market researcher ABI has predicted that the global LBS market will grow to over $17 billion by 2016, largely as a result of the rapid growth in retail, advertising and enterprise applications. Juniper Research has made similarly bold forecasts for the market, noting that the growth of LBS is being driven by the deployment of high-capacity network infrastructure and increases in mobile Internet adoption, providing greater opportunities for browser-based services.
Location-enabled ads
One of the most popular applications for LBS at the moment is location-based advertising, with companies attracted by the prospect of profiling and targeting consumers using their exact location to prompt tailored messaging. For example, a fast food outlet could send a discount voucher via SMS to a mobile user who is close to one of its restaurants during his/her lunch hour, or a clothing store could send details about a promotion to a certain profile of customer who is in the vicinity. According to researchers BI Intelligence, the simple fact of a user being physically close to a business (within several kilometres) gives a 'significant lift' to click-through rates on mobile banner ads - with some mobile ad trading platforms reporting triple-digit increases in location-enabled impressions.
Julie Taylor, head of Communications & Public Affairs for Google Sub-Saharan Africa, says Google is seeing increasing use of location-enabled ads in SA, although the company doesn't have exact numbers to share on local uptake.
"Enhanced Campaigns in AdWords is all about leveraging geo-targeted mobile ads, and we're seeing plenty of enthusiastic adopters in SA," comments Taylor. "Understanding the context of an ad is very powerful, and even more so when it comes to mobile, because marketers want to find customers at the very moment they're searching for something."
Embraced by enterprise
Another area that is fast gaining momentum is the use of LBS in the enterprise environment. "It's an especially attractive market since corporate users will be willing to pay a premium for reliability and accuracy when it comes to apps that allow them to, for example, track assets such as vehicles and equipment, or to manage and deploy field service technicians in the most efficient manner," says Joubert.
The average South African business isn't prepared for the mobile era.

Nicholas Bednall, Waytag
The financial sector is also looking to incorporate various LBS applications, with one of the major banks already investigating the use of LBS to add another layer of authentication in credit card payments and bolster its fraud protection efforts. Joubert also points to the mobile network operators as enthusiastic adopters of LBS. "They see enormous potential in LBS as a revenue-boosting class of subscription services or as a value-add that can enhance subscriber loyalty," he notes.
Local mobile consumers
It's not only the big corporates that are showing interest in LBS, however. According to a survey by World Wide Worx, conducted with the backing of digital mapping provider mapIT, a third of SMEs (35%) are using digital mapping for location-based marketing (LBM), with an additional 19% of SMEs expected to take up these services during 2013 (this would bring the total to 54%, close behind the 56% of corporates expected to be using such services by the end of 2013).
In its marketing materials, Google has flagged the importance of the 'local mobile consumer', citing statistics that reveal a third of mobile searches have local intent, and that 94% of smartphone users have searched for local information. One Google survey showed that almost 80% of respondents wanted to find a business' location. Nicholas Bednall, chief marketing officer of Waytag, a Stellenbosch-based technology company, says most local businesses are poorly prepared to serve this growing desire for mobile searches.
"The average South African business is not prepared for the mobile era," says Bednall. "For one, most Web sites aren't mobile-friendly, which makes it difficult for customers to locate a business using their phones." Waytag is looking to help companies ease into the new mobile-driven environment with its unique addressing system that aims to make it possible to direct people to any location using just a single word. According to Bednall, Waytag already has more than 22 million businesses worldwide on its database, and many of the major local retailers - including Shoprite, Massmart, Woolworths and Clicks - have claimed their waytags.
Getting onto the digital map is like 'getting a ticket to the game', as Bednall puts it, and location-based services are certainly shaping up to be a rather lucrative playground.
First published in the October 2013 issue of ITWeb Brainstorm magazine.