Workonline taps into Octotel's FTTH network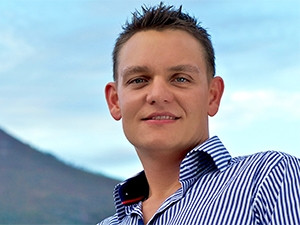 Pan-African carrier services provider Workonline Communications has signed a network partnership with open access fibre-to-the-home (FTTH) provider, Octotel.
Workonline has set up a network-to-network interface with Octotel to lower the barrier to entry for Workonline users to access the Octotel network from any of the Workonline points of presence, including Johannesburg, Durban, Nairobi, London, Frankfurt and Amsterdam.
Workonline Communications is a terrestrial service provider of fibre-based connectivity services that bring Internet to African countries through carriers and content delivery networks.
"This is another important step in our bid to foster collaboration in the local market through reliable partnerships, and thereby assisting organisations in expanding their networks," says Edward Lawrence, Workonline's co-founder and director of business development.
Workonline has increasingly been forging some alliances with local Internet service providers. In April, it partnered with Afrika Tikkun and several other players to provide over 7 000 learners with high-speed Internet.
Also last month, the company announced it was expanding its R50 million fibre network in Cape Town.
Octotel says fibre is the fastest technology for Internet access, adding that ADSL is an old technology that runs on copper infrastructure, and is limited to 10Mbps. It offers four line speed options: 10Mbps, 20Mbps, 100Mbps and 1Gbps. Most of the packages have a month-to-month contract option and there is a R1 710 installation fee.
The company says as Cape Town's largest open access FTTH provider, Octotel welcomes partnerships that make it easier for service providers to join its network and enable more value and choice. "We are excited about the possibilities this partnership presents," says Octotel CTO Joe Botha.