Mashaba to name two ministers in broadband corruption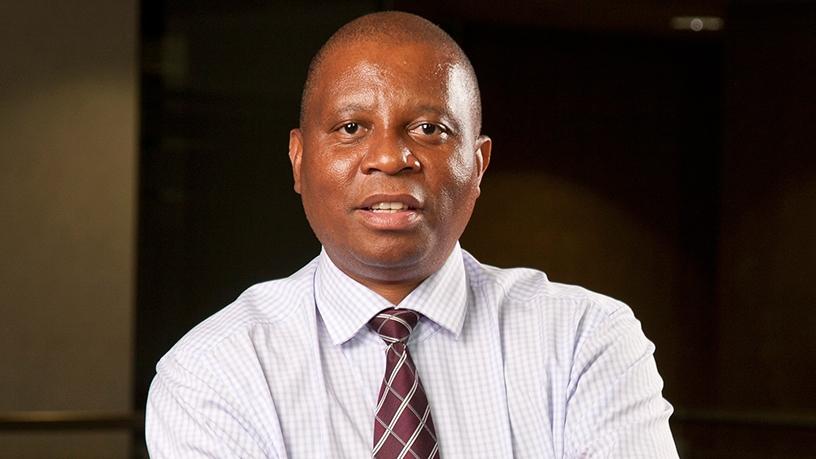 City of Johannesburg (COJ) mayor Herman Mashaba has threatened to name two ministers allegedly involved in corruption in the city's multibillion-rand broadband network project.
Yesterday, Mashaba presented his second state of the city address, in which he outlined his achievements as mayor.
The aim of the Johannesburg Broadband Network Project is to provide access to broadband services that will improve the city's service delivery, realise ICT cost-related savings for the city, and grant communities and businesses across Johannesburg more affordable access to the Internet.
In his address, Mashaba said COJ is on the brink of closing the investigation on the Metropolitan Trading Company (MTC).
In 2010, he said, the city commissioned the build, operate and transfer (BOT) of a broadband network throughout the city.
"It was a massive project that would have brought benefit to our city. After just four years of the 12-year BOT contract, the city decided to buy-back the broadband network, despite having no expertise or capacity to manage it. The price of this decision you may ask? R2.3 billion."
He added that the city went to the extent of setting up a municipal-owned entity, MTC, in an attempt to justify this decision.
"But, as usual, what lay behind the decision was insidious corruption, characterised by benefitting the cadre networks."
According to Mashaba, a series of companies benefitted through this buy-out deal.
"And a simple search of these companies revealed no less than two national ministers listed as directors. These two ministers will be named in due course because this report is expected to be finalised in the near future.
"A concerted and co-ordinated effort was made to destroy documents and evidence, but we will get to the bottom of this case and nothing will stop the truth from coming out."
He promised the city will continue to wage war against corruption. According to Mashaba, the latest statistics reflect that COJ has over 3 500 cases at various stages of investigation, involving a staggering R18 billion in fraud, corruption and maladministration.
Contract breaches
In 2009, COJ took a strategic decision to invest in the development of a broadband network, to cater for its internal telecommunications requirements at a reduced cost, as well as to stimulate social and economic development in the city.
Following the challenges with a BOT agreement with Ericsson SA (ESA) to build the Johannesburg Broadband Network and transfer it to COJ after 15 years, ESA subsequently ceded the contract to City Connect Communications (CCC)/Bwired for a period of 12 years due to conflicts of interest in relation to services ESA provides to other customers.
Due to various breaches of the BOT agreement by CCC/Bwired, the city decided to cancel the deal. As a result of early termination of the contract, COJ paid R1.31 billion to CCC/ESA to take over the Johannesburg Broadband Network.
On 17 August 2015, COJ approved a municipal-owned entity business model for the Johannesburg Broadband Network in order to receive the network asset and associated business, and on 3 September 2015, the transaction to take over the business was concluded, with the Johannesburg Broadband Network being transferred to MTC.
In terms of the MTC business plan for the 2016/17 financial year, the entity stated that over the first three years, it is expected to spend approximately R370 million on network infrastructure and IT systems required to support future growth.
COJ says major costs include network refurbishment and establishment of a call centre and network operations centre. It notes the three-year capital expenditure rolling-plan requires proper planning, project management, implementation supported by systems and consistent evaluation and monitoring.
According to the city, MTC is currently generating R25 million revenue per year from external customers. This is expected to increase significantly to R89 million in year two, with the establishment of network services to COJ, and grow rapidly by 55% per annum to R212 million by 2019 with the transfer of ICT services to MTC. External revenue will be highly dependent on MTC's ability to offer competitive pricing and to deploy customer solutions faster than competitors, COJ says.