Embrace Industry 4.0, says deputy minister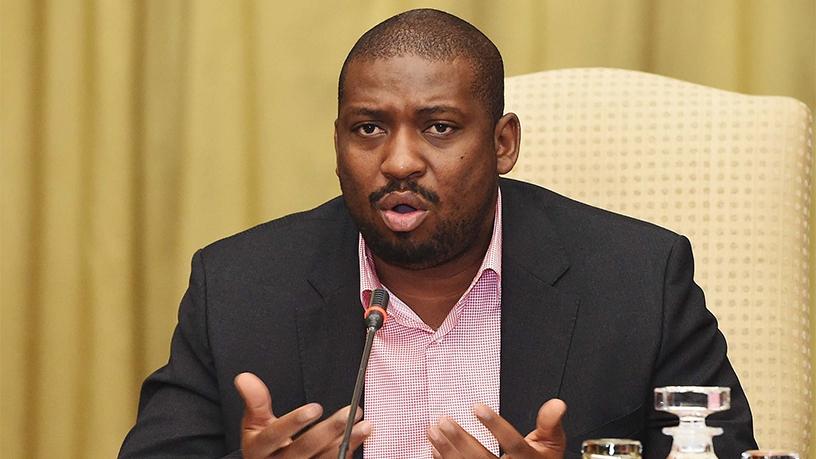 To ensure the future South African workforce is ready for the fourth industrial revolution, education and training institutions need to embrace new ways of teaching.
This is according to higher education and training deputy minister Buti Manamela, who said learning should take place in an environment that is developmental and innovative in its approach.
Manamela's pronouncements echo industry calls for a comprehensive plan to develop more appropriate education interventions to meet the skills requirements of the fourth industrial revolution.
Last month, the World Economic Forum announced plans to open fourth industrial revolution centres across various countries, including SA, in the coming year. The centres are described as hubs for public-private collaboration to shape the development and application of emerging technologies.
"As a country, we need to embrace the opportunities the fourth industrial revolution brings and develop the necessary competencies by inclusion into our education and training sector," according to Manamela.
"We need to focus on new ways of teaching and learning to ensure our graduates are relevant. Technology needs to be brought into our teaching environments to enable and aid staff in the creation of a better environment where learning can be aided."
Future workforce skills set
With Industry 4.0 in sight, the digital component of most jobs will accelerate. To future-proof their careers, employees will be required to have different skill sets in areas such as artificial intelligence, blockchain, drone technology, cyber security and the Internet of things.
Mark Walker, IDC's associate VP for Sub-Saharan Africa, says the key skills required by the African workforce are based on multiple levels.
Walker explains the foundation for fourth industrial revolution careers are mathematics, science and English, as this will get pupils started in a technology-based path. However, he notes, as Industry 4.0 progresses, skills in behavioural sciences, analytics, languages and entrepreneurship will be highly valued.
"Two major career paths will emerge: the pure technical side (architecture, infrastructure and similar software) and IT services-related work based on a technology or science-based qualification. On the user side, data scientists, behavioural experts, and people who understand the role of technology in providing solutions to business or consumer needs."
Manamela believes up-skilling is not only the responsibility of government-established higher learning institutions, but training centres within South African communities also have a role to play in skilling young people and preparing them for the labour market.
"We need to be flexible, encourage new ideas, focus research areas and innovate to remain abreast in this constantly changing environment. As government prepares for the fourth industrial revolution, so too must private training institutions...in order to remain relevant and prepare for the future."
According to De'Onn Griffin, research director at Gartner, no one will escape the impact of social developments, digital business, consumer behaviours and emerging technologies.
The illiterate of the 21st century will not be those who cannot read and write, but those who cannot learn, unlearn and relearn, notes Griffin. "CIOs and business leaders must anticipate how trends in business, society, technology and information will converge to change where, when, why and with whom we will work in a digital business."