Tech nightmare looms as demerit traffic law inches ahead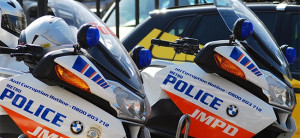 From a technology perspective, implementing the demerit traffic law - the Administrative Adjudication of Road Traffic Offences (Aarto) Amendment Bill - will be a nightmare.
This is according to analysts and industry players as the Bill moves closer to being signed into law. Yesterday, the Bill passed in the National Assembly by 225 votes to 88, with zero abstentions. This is almost 20 years after the Bill was first mooted.
According to non-profit organisation, Justice Project South Africa (JPSA), the Bill will now head to the National Council of Provinces for adoption, after which it will be signed into law by the president, amending the Act to further weight it in favour of driving traffic fine revenues for authorities, while leaving motorists virtually powerless to defend themselves.
It points out the amendments also pave the way for the national roll-out of the Aarto Act and the implementation of the points-demerit system.
Impossible timeframes
Among the amendments are the complete removal of the courts from the Aarto process, replacing them with a compulsion to make written representations to the Road Traffic Infringement Authority (RTIA) which is a state-owned enterprise, funded almost entirely by traffic fine revenues (95.47% of its 2015/16 annual revenue) and to appeal adverse decisions by the RTIA's representations officers to a newly created tribunal, says JSPA.
Applications for appeal/review made to that tribunal must be made within 30 days of the adverse decision and must be accompanied by the payment of a fee yet to be prescribed by the minister of transport.
JSPA adds that failure to exercise any of one's so-called "elective options" within the prescribed timeframe will speedily lead to the issue of an enforcement order which blocks the issuing of a driving licence, a professional driving permit, any permit or licence issued in terms of any road traffic legislation or transport legislation and/or the issue of a vehicle licence disc, along with the imposition of demerit-points on the alleged infringer's driving licence or operator card.
In addition, demerit-points will now be applied against the driving licences of proxies for juristic entities (companies, etc) which are registered owners of motor vehicles - in relation to infringements committed by other people who drive those vehicles.
The actual drivers who commit such infringements will be able to evade the points-demerit system, by simply driving vehicles registered to juristic entities.
Technological tools
From a tech perspective, Howard Dembovsky, chairperson of JPSA, told ITWeb that a points-demerit system can only be effective if people take it seriously.
"The Aarto Act prohibits driving a motor vehicle if your licence has been suspended and prescribes a criminal penalty which can include up to a year in prison if you do. When last did you see a traffic officer who did anything more than ask to see your driving licence when checking if you are licensed to drive?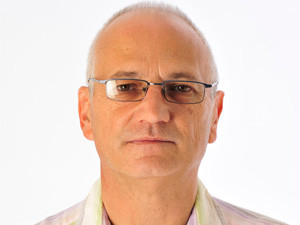 "How can a traffic officer be expected to guess that your driving licence has been suspended if they are not in possession of the technological tools to query its validity? The so-called 'e-Force' project the RTIA made a big hoo-ha about almost a decade ago has not materialised and as a result, very few traffic officers are capable of checking the Natis to see if your driving licence is valid," says Dembovsky.
He explains that from an IT perspective, the most significant amendment to the Aarto Act comes in the form of the "electronic service" of infringement notices and other documents which are required to be served under the Act.
"The Bill inserts this provision: 'electronic service' means service by electronic communication as defined in the Electronic Communications Act, 2005 (Act No 36 of 2005), and as contemplated in section 19(4) of the Electronic Communication and Transactions Act, 2002 (Act No 25 of 2002).
"Please have a look at the definitions in the Electronic Communications Act, 2005 and tell me if you can find such a definition," says Dembovsky.
Pilot losses
One of the major suppliers of traffic administration solutions in SA, who declined to be named, says since the Aarto pilot project was launched in Tshwane and Johannesburg, the success rate of finalising traffic offences decreased from 50% to as low as 3.5%.
"Millions of fines were cancelled over the last two years in the two regions. The two municipalities lost over R200 million. The money was used in the past to procure more enforcement vehicles, employ more traffic officials, buy uniforms and run road safety campaigns. Officers would rather take bribes than enforce Aarto," he notes.
ICT veteran Adrian Schofield believes the technology for implementing Aarto should, in theory, be relatively simple.
"It needs rapid and accurate capture of the details of the offences and an up-to-date and accurate database of vehicles and owners. Sounds easy? Speeding offences recorded by camera are generally processed effectively but many other offences are recorded on handwritten notices, which then have to be manually captured, increasing the rate of errors and omissions. We are also aware that the accuracy of the eNatis database is less than desirable, often due to the frustrations experienced by owners and drivers in dealing with the vehicle testing and licensing centres. There have also been questions about the security of the eNatis database," says Schofield.
He foresees the challenges as arising from the wide variances in quality of data and timeframes of capture.
"There needs to be standardised processes implemented in all municipalities and traffic departments. I also see challenges in delivering penalty notices with no proof of delivery. Warnings that fines have been issued should be sent by SMS to the owner's mobile phone, in this 'connected' era. This does assume that we keep the same number, though.