SA sees LTE availability uptick
Long-term evolution (LTE), a high-speed wireless communication standard for mobile phones, is becoming widespread in SA.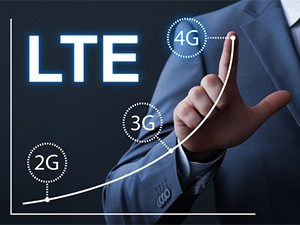 According to OpenSignal's "State of LTE" report, focusing on the speed and availability of LTE networks around the world, SA has 62.68% LTE coverage.
Most telcos and Internet service providers (ISPs) in SA are expanding their LTE networks in the tightly-contested market.
However, in the "State of LTE" report, SA sits at number 52 out of 75 countries on how consistently accessible LTE or 4G networks are in each country.
Regarding 4G speeds, SA's average download speed connection for 4G is 19.34Mbps and occupies number 46 out of 75. The fastest in the world is Singapore at 42.62Mbps.
Availability metric
Rather than measure geographic coverage, OpenSignal's availability metric tracks the proportion of time users have access to a particular network. With coverage of 96.38%, South Korea is the leading country.
"Once again, we single out South Korea for its exceptional LTE service. The country scored highest in 4G availability and second highest in 4G speed in our tests. Hungary, the Netherlands, Norway and Singapore also performed exceptionally in both categories," says OpenSignal, a wireless coverage mapping company.
"As you might expect, many of the countries in the lower half of our chart are developing economies or relatively new LTE entrants, but there are several countries that buck that trend," it adds.
Though some operators sometimes refer to HSPA or other technologies as 4G, OpenSignal says it only counts LTE connections in its 4G speed tests.
The wireless coverage mapping company points out that how fast a country's 4G speed is can depend on many factors - how much spectrum is devoted to LTE, whether it has adopted new 4G technologies like LTE-Advanced, how densely networks are built and how much congestion is on those networks.
In general, though, the countries with the fastest speeds tend to be the ones that have built LTE-Advanced networks and have a large proportion of LTE-Advanced capable devices, it explains.
Arthur Goldstuck, MD of World Wide Worx, says network operators and ISPs in SA are investing heavily in upgrading their infrastructure, with more than R20 billion a year going into network upgrade and expansion.
"That means LTE coverage will improve all the time. There is only so much that can be done, as investment must support business goals as well as the dynamics of user demand," he says.
"LTE is commonplace in SA, and will probably overtake 3G coverage in the next five years, as more investment is probably going to go into LTE than into basic 3G. However, LTE-capable devices are not as commonplace. Entry-level smartphones are not LTE-capable, so a high proportion of users still need to be supported on 3G."
Goldstuck is of the view that with LTE, more people can connect at higher speeds on the same frequency, not only making it more efficient and cost-effective, but also providing a far superior user experience.
"The only obvious disadvantages are that it is not yet pervasive and that a high proportion of mobile devices don't support it."
Spectrum allocation
Richard Hurst, director of enterprise research at Africa Analysis, believes the single biggest step SA can take to make LTE more ubiquitous and cost-effective would be the allocation of the high-demand spectrum.
"The allocation of the spectrum via a two-pronged approach of the wireless open access model as espoused by the National Integrated ICT Policy White Paper and the auction of spectrum to existing network operators would open up the LTE market and allow these operators to build business cases for the greater penetration of the service into the market and the arrival of 5G," Hurst says.
Brian Neilson, director at BMI-Techknowledge, says: "SA is well advanced in LTE, and even in respect of coverage, where Vodacom has reported its LTE network already covers 70% of the population, so in that respect you could say it is relatively commonplace."
He adds the operators are also rolling out LTE-Advanced in many areas. LTE has the benefits of utilising the available frequency spectrum much more efficiently, and thus giving a much better user experience while simultaneously reducing the cost of deploying services to more customers, Neilson explains.
"The growth in LTE coverage has happened much more rapidly than the previous 3G rollout. South Africa's mobile data network coverage and user experience along our national roads is better than that in many European countries."