Etisalat sues MTN Nigeria over Visafone spectrum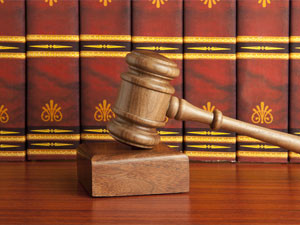 Telecoms operator Etisalat has dragged MTN Nigeria to court to prevent the South African telecoms company from making use of the 800MHz spectrum it received following its acquisition of CDMA company Visafone.
Etisalat has argued that if MTN is allowed to make use of the spectrum, it would further establish the network's dominance in the West African country's retail data services space ? this despite a declaration by the Nigerian Communications Commission (NCC) of the mobile operator's position as the dominant operator in the country since 2013.
According to NCC statistics, Visafone has around two million subscribers which would add to MTN's already close to 62.5 million subscribers in the West Africa nation. Etisalat has around 23.5 million subscribers in Nigeria.
MTN confirmed in early January that it had acquired Visafone for an undisclosed sum. At the time, MTN executive Amina Oyagbola said the acquisition would seek to leverage resources for service enhancement and would aid in the increasing data needs of Nigerian customers.
Chineze Amanfo, Etisalat Nigeria's head of media, confirmed the telco is taking legal action against MTN to ensure healthy competition in the telecoms sector.
"The use of the 800MHz spectrum to deploy broadband services ahead of its competitors, particularly those who, prior to MTNs purchase of Visafone, held similar spectrum bands as MTN, will further entrench MTN's dominance in the Nigerian telecommunications sector," according to Amanfo.
"We have, in addition and in line with Section 86 of the Nigerian Communications Act, 2003, engaged the NCC to understand the basis of its decision to approve the acquisition. As you are aware, the matter is already in court; as such, we are restrained from commenting further on the matter."
Oyagbola said MTN, through the acquisition, would be able to reinforce the rollout of broadband services across the country. "This is in support of the National Broadband Plan, for the benefit of Nigerians.
"The acquisition of Visafone highlights MTN's commitment to Nigeria," said Oyagbola.
This as MTN is still engaged in negotiations with the NCC over a pending $3.9 billion fine for failing to disconnect 5.1 million unregistered SIM cards on its Nigerian network.
The NCC is yet to comment on the Etisalat court action.