Vodacom bets on financial services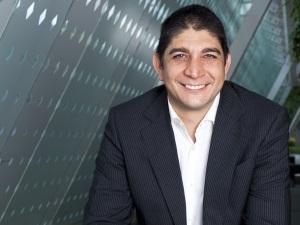 Vodacom's planned acquisition of an almost 35% stake in Kenya's Safaricom will make the telco "a formidable player in financial services across the continent".
This is according to Vodacom group CEO Shameel Joosub, speaking to ITWeb following the group's financial results presentation in Johannesburg this week.
The JSE-listed telco announced on Monday that it plans to acquire a 34.94% strategic stake in Safaricom from the Vodafone group, in exchange for 226.8 million new Vodacom ordinary shares, worth R34.6 billion.
The financial services boost in the proposed deal will come from Safaricom's success with mobile money platform, M-Pesa. Vodacom currently has around 12.9 million M-Pesa customers in its international operations of Tanzania, Mozambique, the Democratic Republic of the Congo and Lesotho. Safaricom's 19 million M-Pesa customers will bring this total up to almost 32 million, if the transaction is approved.
The deal would improve Vodacom's presence in East Africa. Joosub said there is an opportunity to leverage Safaricom's expertise with M-Pesa to drive adoption across Vodacom's other operations.
"As it stands in terms of M-Pesa, Safaricom is the lead, with Tanzania in second place and then comes the rest of the markets which are still developing. Although the growth in these countries has been astronomical and we have been really encouraged."
Vodacom's international operations added 3.7 million new M-Pesa customers during the financial year ended 31 March 2017, contributing to a 19.4% rise in M-Pesa revenue to R1.9 billion. The biggest market remains Tanzania, where 63% of total customers use M-Pesa. Vodacom CFO Till Streichert said this equates to almost eight million customers that did not have access to financial services nine years ago.
In Tanzania alone, Vodacom now transacts $1 billion (R13.4 billion) in value each month through M-Pesa. Mozambique has 2.5 million M-Pesa customers, representing 48% of its customer base, while the DRC has now reached over two million customers.
Streichert said the M-Pesa ecosystem is always evolving and expanding.
"It started as a person-to-person business with basic withdrawals, deposits and transfers, and today, customers are able to transact in various ways, for example, purchasing airtime, paying merchants, international money transfers and saving and borrowing money. Widening this ecosystem entrenches it even more every day and allows us to continue to make customers' lives easier and drive transaction volumes in turn."
He said the fastest growing financial service for the group is bill payments and 43% of total airtime recharges are now done through M-Pesa.
Over the past few years, mobile network operators have expanded further into financial services to provide alternative revenue streams, as voice and SMS revenue continues to decline. These included the likes of mobile money platforms like M-Pesa and MTN Mobile Money, as well as other offerings such as insurance products and loans, e-wallets and cross-border payment solutions.
MTN's Mobile Money offering has been fairly successful outside of SA's borders and at the end of 2016, it had 15.4 million active users on the platform. In addition to financial services such as remittances, during the previous financial year, it also launched a micro-lending and savings offering, MoKash, in Uganda and Zambia; and an insurance joint venture with MMI Holdings in Uganda called Ayo.
More to offer
Joosub believes there is a much bigger play in financial services than just mobile-money.
"I think the product set continues to grow in terms of what you can offer. Everything you could do with a bank today there is no reason why you can't do it with M-Pesa and I think that becomes a bigger and bigger opportunity as we go on," Joosub said.
In SA, Vodacom already called it quits on M-Pesa last year, as did MTN with its Mobile Money platform, but Joosub said in the local context there is a lot that telcos can still do in terms of financial services. He noted operators don't need to necessarily focus on person-to-person transfers because there are a lot of "very exciting" financial services growth opportunities in areas like airtime recharges and micro-loans.
"I think the financial services play in SA doesn't have to be a full M-Pesa. There is definitely some cherry-picking of certain services that are very successful in M-Pesa and there is no reason why we cannot offer it here in a different form. An example is airtime advance and another is our recharge express product, where without much effort in the last six months we did around R700 million of recharges through the app and the USSD platforms, and we are looking at how we scale that with some advertising and a bit more effort and focus," said Joosub.
Another area that Joosub wants to focus on is Vodacom's insurance offerings.
"From the insurance perspective there is life and funeral, and we have offerings already, but we need to scale that. I think using some of our big data analytics in our financial service products can become bigger for us."
During the financial year, Vodacom saw its insurance revenue rise by 12.4% to R612 million. It also grew the number of insurance policies by 28.5% to around 1.1 million.
Telkom has also been offering its customers funeral cover since 2015, through a partnership with Old Mutual.
Vodacom has 66.8 million customers across its five operations in Africa, including SA. Group revenue grew by 1.5% to almost R81.3 billion for the year ended 31 March.