MTN loses over R80m on Afrihost sale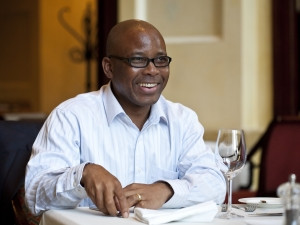 MTN's 50.02% shareholding in Afrihost will be sold back to the Internet service provider within the next three months.
In November 2014, MTN acquired 50% plus one share of Afrihost for R408 million, but in June 2016 announced it would sell the controlling stake back to the executive management of Afrihost.
MTN's interim financial results for the six months ended 30 June showed the telco lost R83 million on the buy-back deal, selling the majority stake back to Afrihost for just R325 million.
MTN SA CEO Mteto Nyati says the deal should be done and dusted soon, as the official agreement has been signed and Afrihost now has 90 days to close the deal.
At the time of the purchase, MTN said control over Afrihost would enable the group "to drive its accelerated SME strategy and provide scale for the group's virtual market, content and cloud offering". However, MTN has decided Afrihost no longer fits into its core business strategy.
"We still have so much that we can get out of our core business by just doing the right things; things like improving the network, improving our systems, the call centre, our distribution. So by just doing those things right, we believe that our core business over the next three to four years will continue to deliver the growth that the company is expecting from us," Nyati told ITWeb.
Nyati still believes Afrihost "is a good business" but the combination of the two companies "just was not working right".
"We don't want distractions and when you look at the Afrihost business, initially when we made the purchase the synergies that were thought of were really not that many. From a management time versus benefits point of view, we felt that it was distracting the business," he concludes.