Connected schools in decline - paper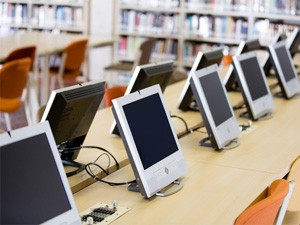 The number of South African schools with computers and connectivity has decreased since 2002, the Sunday Times reports this morning.
This is despite a decade-old pledge by government that all pupils would be connected by 2013. The paper quotes Department of Basic Education (DBE) spokesperson Elijah Mhlangu, who vowed that all pupils would have access to the Internet within the next 10 years.
The DBE is forging ahead with e-learning plans, says the paper, despite concerns about a lack of IT training for teachers.
The Sunday Times notes that around 32% of teachers have received training and, of those, 10% have implemented training in the classroom.
According to Kobus van Wyk, a member of the ministerial committee on mathematics, science and technology, more than half of the equipment given to schools has rarely been touched because teachers cannot use it.
Basic education minister Angie Motshekga outlined the department's plans to have 60 teacher centres operational this year as part of a partnership with Vodacom.
'Extremely concerning'
According to Desiree van der Walt, a Democratic Alliance member of the Limpopo legislature, the DBE told the basic education portfolio committee that the number of schools with IT infrastructure declined from 26.5% in 2002 to 24% in 2011.
In Limpopo, only 3% of teachers received IT training, with the Eastern Cape figure standing at 9%. Van der Walt says "this is extremely concerning, given the need for computer literacy skills for learners in finding jobs when they leave school".
The paper says a ministerial committee report found last year that schools connectivity was a problem, email access was "erratic" and many teachers "digitally illiterate". "Teachers are unable to perform a simple task like typing a test paper [on a computer] and are in dire need of ICT training," the report said.
World Wide Worx MD Arthur Goldstuck says fear of technology among teachers was "probably the biggest obstacle to e-learning". Although Mhlangu acknowledged the fears among teachers, he said new, younger teachers coming into the system are more familiar with technology.