Vodacom sees more acquisition opportunities in Africa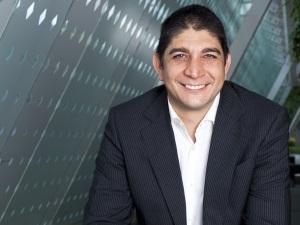 Vodacom believes there are more telecom acquisition opportunities on the African continent, but for now its focus remains on newly announced plans to acquire an almost 35% indirect stake in Kenya's Safaricom for R34.6 billion.
Vodacom group CEO Shameel Joosub said the group looks at possible acquisitions on a case-by-case basis and would consider more acquisitions north of SA's borders if they were at the right price, and made sense for the group and its shareholders.
"I think there are some other opportunities in the African context that are becoming more reasonably priced than they were a few years ago. So we are keeping a watchful eye on some of those and there is a bit of a renewed interest because prices have come down a couple of notches over the past few years," Joosub said, speaking at Vodacom's results presentation for the financial year ended 31 March.
"Market structure is important for us. We believe market leadership is also extremely important ? but we also don't want to buy assets that are distressed assets. We want to buy assets that are good assets that we can take and grow further," he added.
The JSE-listed group announced yesterday that it had signed an agreement to acquire a 34.94% strategic stake in Safaricom from the Vodafone group, by issuing 226.8 million new Vodacom ordinary shares. As a result, the interest held by Vodafone in the Vodacom group will increase from 65% to 69.6%.
Vodafone Kenya currently holds a 39.93% interest in Safaricom and post-transaction will retain a 12.5% interest in Vodafone Kenya, equivalent to 4.99% interest in Safaricom. Safaricom's other shareholders are the government of Kenya (35%), public investors (25%) and Safaricom employees (0.07%).
The deal is still subject to regulatory and shareholder approvals but Joosub said there is a lot of good rationale behind the transaction and believes it will help make East Africa a stronger hub for the Vodacom group going forward.
"We have spoken about an acquisition in Africa for a number of years now and we are very happy that we are able to execute on this one. The reason is that this is truly a significant asset which enhances our international portfolio significantly."
He said the Kenyan market is highly attractive and is a critical market in East Africa. Kenya's economy also has a far higher growth outlook than SA's currently does.
Where to next?
Vodacom currently has 66.8 million customers across its operations in SA, Lesotho, Tanzania, the Democratic Republic of the Congo (DRC) and Mozambique. The Safaricom stake is a big boost to Vodacom's international customer numbers, as Safaricom's 28.1 million customers are only slightly less than Vodacom's total of 29.7 million customers in Lesotho, Tanzania, the DRC and Mozambique combined.
"In terms of Nigeria - I don't think we have any ambitions to go into Nigeria at this stage. To be frank, I think most of the operators there are struggling. I would rather have a Safaricom every day of the week than some of the issues that are being experienced there," Joosub said.
When asked if he would be interested in acquiring any of Vodafone's other assets in Africa, for example in Ghana, he said this would be price-dependent. Vodafone's operations in Egypt or the Middle East, however, are not really under consideration, as Joosub says the group's focus remains on Sub-Saharan Africa.
"In terms of Egypt, I don't think Vodafone would consider doing anything there. To be honest, we are happy to have done this [Safaricom] deal, but if further opportunities come up we will consider them on a case-by-case basis. But we are not only looking at Vodafone assets, we are also looking at other assets that would be interesting."
He said markets of 10 million or more customers are more appealing to the group and it is unlikely Vodacom would expand into another country as a brand new player.
"The days of starting something fresh are gone, to be honest. I think the only country where starting fresh would make sense is Ethiopia and everyone has been standing in line for the last 10 years waiting for them to open, and nothing yet. So the day it comes that would be an attractive one. Other than that, I think it's all acquisitions these days," Joosub told ITWeb in an interview.
International struggles
Vodacom's international operations' service revenue declined 5.6% during the financial year, to R16.7 billion. This was impacted by exchange rate volatility and the anticipated effect of the disconnection of customers, mostly in the prior year, in compliance with customer registration requirements in DRC, Mozambique and Tanzania. The international operations did, however, manage to add 2.5 million customers during the year.
"It was always going to be a tough year [for the international operations] because we deleted four million customers going into the year, because of customer registrations because we didn't want to be fined. So through the year, you slowly recover customers but you lose some momentum and your customer registrations become tougher. However, the quality of the connection gets a bit better and the market settles in a healthier space."
Joosub is, however, feeling positive about the international operations' prospects for the new financial year, as he says the "customer base, M-Pesa customers and data revenue are all still growing".
Data revenue grew 2.3% in the international operations for the financial year, to R4.1 billion, driven by a 29.3% increase in data customers to 13 million.
"One of the big focuses for us on the international side is monetising our data better. The traffic is growing but we need a better conversion of data into revenues and that has got to do with pricing pressures as well," Joosub concluded.