Buyer aware: getting bottom-line savings
A global player muscles into a local market created by severe procurement skills shortages.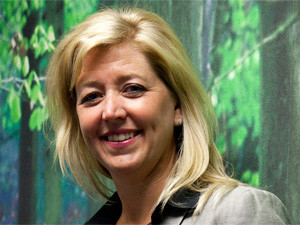 Every year, a huge IT business buys thousands of plane tickets for people who do not work for the company. It is one of the biggest buyers of travel services in the world, making use of its supplier agreements with airlines, hotels and rental car agencies.
How did the company in question, IBM, get to that position? One reason is that it manages about $57 billion of spend a year globally, equivalent to almost 10% of South Africa's gross domestic product at purchasing power parity. Another is that once negotiated supply agreements are in place, the company can leverage aggregated demand across its customers, because IBM buys on behalf of its procurement business process outsourcing (BPO) customers and its own account.
"We are one of the largest providers of procurement and supply chain BPO," says Kellar Nevill, GM Middle East and Africa at IBM Global Process Services.
"One of the things that drive the scale of what we do is that we leverage IBM's integrated supply chain. We run one integrated supply chain, using the same global delivery sources and network for both IBM's procurement operations and for our customer operations."
Nimble too
As many engineers and technicians will tell you, well-priced spares are not always best. Sometimes the best spare part is the one you can get as soon as you contact the supplier. Moving fast because your supplier is fast prevents a factory standing still and other business calamities.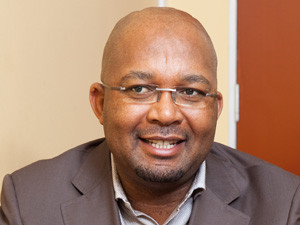 Apart from substantial cost savings, good procurement outsourcing also delivers on this agility, says Hayley Walters, executive director of supply chain and operations at Accenture South Africa.
"Based on the procurement BPO service level agreement, the tools and spares needed for an emergency should be available, on site, when engineers need them. If not, there should be an ability to expedite the process."
In other words, the company should be able to speed up the process of getting another set of tools and spares to site.
"But, expediting the process comes at a higher cost. This is why you get a much better view, working with an external service provider, on what the true cost of expediting products is. Whether a supplier can expedite an order or not should be built into the procurement contract," continues Walters.
"Also, if you need to expedite, your service provider should give you the ability to manage that process. If your service provider tells you that 60% of the cost of tools and spares is spent on expediting, you're getting the insight you would otherwise not have."
Boom-bust nimble
Another form of agility is also sorely needed in procurement and procurement outsourcing. These days, responding to ERP data as the procurement demand trigger is no longer enough, says Walters.
"We have to get better at managing risk in the volatile supply chain. The chain is driven by procurement to a large extent. The way to do that is getting better at predictive analytics. Some things, like earthquakes, we can never predict. But those things don't have the biggest impact on companies' financial performance over time. The things that have the bigger impact are these quick boom-and-bust cycles in commodity prices, like weather changes preventing shipment of copper cabling from India to South Africa.
"With the right technology, you can gather information in real-time, way beyond the borders of your own value chain, organisation and customer base. You can check weather, predict commodity prices and mitigate local and global risk much better."
Effectively, the procurement function's predictive analytics get directly plugged into global stock exchanges and other sources of real-time information.
Locally lame
Locally, though, procurement outsourcing and procurement by organisations is generally not healthy. Both are surprising, since the economy isn't frisky, and "organisations must realise that the only place left to save costs is in procurement", says Chabeli C Ramakatane, CEO at Bareki Management Consulting.
The MD of another procurement outsourcing company, one that has outrun economic doldrums since 1917, explains it more directly.
"Companies are starting to realise if they can become more efficient in the procurement function, then with shrinking sales, they can still achieve more profit. This is the 'profit leverage effect', where a saving in direct input costs of procurement can achieve a greater profitability than an equivalent increase in sales. Procurement savings go straight to the bottom line," says Lance Aron, from John Williams Buyers.
However, local procurement generally hobbles because of a severe shortage of skilled procurement officers. A few companies get their procurement right, but many are so immature, they're not able to effectively outsource the function, in whole or in part, either.
Unfortunately, the skills shortage is so severe that even if a large number of enterprises suddenly decided to outsource procurement, the local procurement outsourcers would battle to line up resources.
Burning reasons
But the 'burning platform' for procurement outsourcing in South Africa emerges from the perceptions, the integration of the role and mandate of the procurement function locally, argues Walters.
"Does a company look at its procurement professionals with respect, involve them and engage them the same way as it does its technical, or quality assurance or product development functions?" she asks.
The answer is often 'no', when looking at the 'dark and dingy offices' that procurement staff often have to sit in, while spending considerable amounts of a company's money, says Aron.
Continues Walters: "The role of supply chain and the role of procurement within that has been changing over time, and needs to continue changing. But the challenge in this area creates a good platform for outsourcing."
The case for local suppliers
But it's not just organisations that can stumble to get their procurement right. Procurement outsourcers face a big obstacle while chasing savings and good risk management on behalf of their customers.
"The specific challenge in South Africa is the gaps among local suppliers. We didn't develop local supply as a country," says Walters. "The cut-make-trim industry in the clothing and home textiles market is a good example, she says. In contrast, the local automotive industry is well developed. They have local suppliers, assemble the cars and export or sell them here. They have developed the value chain.
"Nowadays, the boom and bust cycles in our economy are much shorter, so commodity prices, like the fuel price, change in much shorter time-spans. We now have to build out much more adaptable, flexible supply chains, and as a consequence, we need a more responsive supplier network. We can't do that relying only on off-shore supplier capability. We have to develop local supply capability."
Savings and BEE
As a business streamlines its procurement function (outsourced or not), the newly efficient function can then focus more on buying from BEE suppliers. In this way, established enterprises can help develop new, robust networks of small suppliers.
"It is possible to find value and economies of scale to save on procurement costs, while still complying to the government imperatives," says Ramakatane.
"If you buy R10 million's worth of services or goods from a level 1 BEE supplier, the government sees that as R12.5 million BEE spend."
BEE procurement boosts the buying company's own BEE rating, but it can be difficult to manage, which makes another case for procurement with clear, measurable objectives.
Continues Ramakatane: "The three top key performance indicators (KPIs) of chief procurement officers must be clear: that they're there to save costs, to improve BEE spend and manage risk."
Massive player sniffing
Meanwhile, IBM sees plenty procurement outsourcing opportunity in Africa. IBM's Kellar Nevill visited South Africa in late August. Procurement BPO in Africa is very immature, he says.
"BPO as an industry is now 10 to 12 years old. Major markets would have been the initial drivers. Our presence in Africa is largely based on the back of global BPO deals we signed with large multinational companies. Since then, we've driven growth markets pretty aggressively through Australia, Korea, Latin America, the Middle East and Africa.
"The Middle East and Africa, in particular, are the last frontier. We've got a lot of interest, a lot of customers asking for insight, asking for us to provide counsel proposals. I know, based on what I'm seeing, that procurement BPO will drive significant growth in the BPO industry across Africa, especially in South Africa."
Recently, he's seen an increase in local interest, he says.
"In the last two to three years, we've seen significant interest from the banking and telco industry, specifically in South Africa, for procurement and supply chain BPO. Africa is a growth market, on the verge of exploding, particularly in source-to-pay."
He fully appreciates what South African customers may be looking for.
"We understand the need to drive BEE procurement as high as we can. Aligning ourselves with broad-based black enterprises is critical to us. We have a specific drive and strategy to find the right kind of suppliers, particularly in South Africa, that we can drive business to.
"In our approach, when we have the responsibility to drive sourcing agreements, at the beginning of the source-to-pay process, we ensure we include the appropriate BBBEE enterprises, so we have a fair approach to growing compliance."
Analytics
Another aspect of IBM's procurement BPO strategy, also in Africa, deserves mention: analytics. Constantly monitoring for better prices and agile suppliers, relentlessly finding inefficiencies and unnecessary spend require more than one person Googling for a few hours a month.
Procurement outsourcing in Africa is a growth market, on the verge of exploding, particularly in source-to-pay.

Kellar Nevill, GM Middle East and Africa, IBM Global Process Services
"This is where the market is moving in 2012 and 2013, and the innovation we're bringing to the industry. Analytics is key, and one of our four main strategies at IBM, across all businesses. We've completed over $16 billion worth of analytics acquisitions over the last five or six years.
"In our procurement and supply chain business, Emptoris, Sterling Commerce and Maxima are the three enabling technologies that we use. Emptoris allows you to drive procurement on an electronic basis, including electronic request-for-proposals (RFPs), requiring suppliers to log in and respond electronically. Its automated transactions drive the analytic it provides to create unique visibility on spend and buying in procurement operations."
Accenture South Africa runs its technology-agnostic operations with Ariba, Emptoris, SAP-SRM and Oracle iProcure, says Walters.
The opportunity for substantial savings and increased business agility, combined with BBBEE spend imperatives, makes procurement outsourcing an attractive option. However, the local dearth of procurement skills even impacts local procurement outsourcers' ability to meet demand, although some train recruits themselves. Accenture is already established with a few local procurement outsourcing clients, and IBM plans to expand vigorously across the African continent.
Since procurement outsourcers usually share in a portion of the savings they create, the opportunity is great, both for customers and outsourcers who can meet demand.