Wind energy sets new record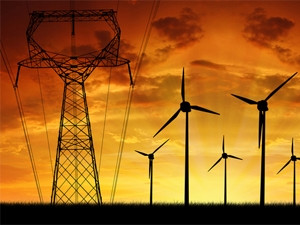 After a slowdown in 2013, the wind energy industry set a new record for annual installations in 2014.
That's according to the global wind market statistics released this week by the Global Wind Energy Council (GWEC), which reveals 51 477MW of new wind-generating capacity was added around the world in 2014. In 2013 the figure was 35 708MW.
GWEC says the record-setting figure represents a 44% increase in the annual market, and is a solid sign of the recovery of the industry after a rough patch in the past few years. Total cumulative installations stand at 369 553MW at the end of 2014.
With SA facing a crippling energy crisis, wind has been touted by industry players as an alternative source of renewable energy.
A recent report by the Centre of Scientific and Industrial Research (CSIR) found renewable energy projects using sun and wind created R800 million in net savings last year.
In an interview with ITWeb, Dr Tobias Bischof-Niemz, chief engineer at the Integrated Energy Research Centre at the CSIR, said the South African power system is still mostly coal-driven - 87.4% of net domestic electricity production comes from coal. The contribution of new renewables - wind and solar PV - last year was close to 1% (2.2 terawatt-hours (TWh) out of 234TWh in total).
President on wind
In his State of the Nation Address last night, president Jacob Zuma acknowledged "the country is currently experiencing serious energy constraints which are an impediment to economic growth and is a major inconvenience to everyone in the country".
Regarding wind energy, Zuma said: "Eskom has completed the construction of the Sere Wind Farm, which is already delivering 100MW to the grid, well ahead of its intended launch in March."
In its report, GWEC says Africa's largest wind farm started with the commissioning of the 300MW Tarfaya plant in Morocco, and SA's market made a strong start with 560MW, pushing the African total to 934MW.
Johan van den Berg, CEO of the South African Wind Energy Association, says there is already 3 750MW of wind energy under various stages of operation, development and planning under the country's Renewable Energy Independent Power Producer Procurement Programme (REIPPP).
However, he says there is scope for much more. "The government just has to say the word and increase allocation to invite further development. The government is already in crisis talks with the industry about bringing more power on line."
As well as the government's REIPPP, which has instigated commercial wind energy development, Van den Berg says wind power can be widely used in mechanical or electrical form.
"There are something like 10 000 wind pumps in the country, supplying drinking water to people and animals in rural areas. If used to generate electricity, the power is fed into the national grid where it is 'pooled' with all electricity from other sources and ultimately used by South African consumers," he notes.
Cheap energy source
In SA, Van den Berg adds, wind power is now the cheapest source of bulk electricity, most recently procured at an average of 74 cents per electricity unit (kWh) while the same kWh from the coal-fired Medupi plant will cost around R1.05.
"Wind power is the most competitive way of adding new power-generation capacity to the grid in a rapidly-increasing number of markets around the world, even when competing against heavily subsidised incumbents," says Steve Sawyer, GWEC secretary-general.
"Wind is a rapidly-maturing technology, with proven reliability and competitiveness. Not only the low prices, but also the cost-stability of wind power, makes it a very attractive option for utilities, independent power producers and companies looking for a hedge against the wildly fluctuating prices of fossil fuels," he concludes.