Transform your sales team and your business results with a B2B e-commerce system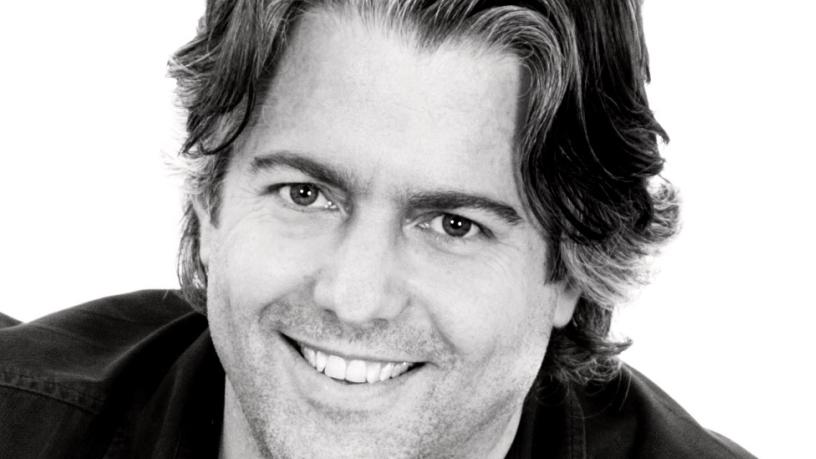 A B2B e-commerce solution frees your sales team to soar, taking your business to new heights.
"One of the most significant benefits of implementing a B2B e-commerce system is that it allows your sales reps to do their real jobs - adding value and growing the business. Getting this right will save you time and money, and give your business wings," says Jannie du Toit, CEO of Comalytics.
Unproductive sales teams cost businesses money
In many B2B businesses, roughly 20% of the customer base provides 40% of the revenue. This 20% is made up of big clients whose spend justifies the attention of dedicated sales reps. These clients also often have Electronic Data Interchange (EDI) capability, making transacting with them very easy and cost-effective.
The remaining 80% typically consists of many smaller customers. Although these customers are your bread and butter, generating a massively important 60% of your revenue, their individual spend is small. Nevertheless, they still require the same, if not more, time from a rep than their larger counterparts. To make matters worse, they are often geographically spread and typically don't have the infrastructure to transact over EDI. To service them, your reps need to use time-consuming means like e-mails, phone calls and travelling considerable distances for meetings.
This scenario results in several problems:
a) When sales reps try to give equal time and attention to all their customers, they end up spread very thin.
b) The time they do have with customers is spent taking orders, answering questions and sorting out deliveries.
c) To service their customers, sales reps and account managers very often have to aggregate and co-ordinate customer and product information across multiple divisions and business units. As well as taking up more of their valuable time, this often results in inaccuracies, errors, duplication, and poor customer service.
Say du Toit: "Sales reps working like this are like finches. They are essentially order takers on the road or on the phone, fluttering from one customer to the next. They try their best but are not truly able to make a big impact, either with individual customers or on behalf of a business. There are just too many customers and without access to consolidated, accurate, real-time information, it is difficult for reps to truly be effective."
The reality is that excellent account managers and sales reps are scarce and fairly expensive resources. Their time needs to be carefully managed so they can focus their attention on strategically managing accounts that help to build your business.
A B2B e-commerce solution solves this problem
Along with many other benefits, introducing the right e-commerce software into your B2B business empowers your smaller customers to be mostly self-sufficient. A B2B e-commerce solution requires only an Internet connection and a browser, and allows them to transact with you 24/7. They are better informed, with access to detailed product specifications and implementation manuals, as well as their specific pricing, volume discounts, stock levels and account history. They can also easily re-order from check lists and explore related categories themselves. With all of this at their fingertips, they no longer need order takers.
In fact, most B2B customers welcome the convenience of online shopping as it saves them time and admin. Du Toit says: "When the new software is rolled out as part of a well-planned, structured, supported strategy, around 50-60% of customers switch to purchasing online within the first six months, with most of the remainder following within the next six to eight months."
With 80% of your customer base automatically taken care of, you can now more effectively and strategically manage your sales reps. Customer visits have far more traction when reps arrive with a deep understanding of the customer's needs, along with accurate and relevant information, and value-add plans to help them grow their business (as well as yours).
Your reps can now focus on those customers who are, for example:
* Not ordering online and perhaps needing assistance from a rep;
* Growing into new product categories - a rep personally introducing related products or services can help drive this behaviour home;
* Showing early signs of dissatisfaction that could be addressed with personal attention;
* Ordering less due to financial constraints - a rep can advise on better purchasing plans to help them save money; or
* Experiencing declining sales - a rep could suggest promotional support strategies to boost these.
Being able to focus their attention where it really matters transforms your reps from finches into falcons, powerful enough to make a real difference, both to your customers and to your business.
Taking this a step further
To take your standalone B2B solution to the next level, it's worth considering some other integrations. Automating wherever possible frees up both your reps and other staff even further:
* Integrating your B2B e-commerce site with your ERP system gives your customers and your team access to real-time data and maximises your business benefits [Cd1]. For example, customers can see accurate stock levels and place back orders (if you allow these), which helps to manage their expectations and eliminates rework by your staff.
* A predictive sales analytics package helps you stay on top of your customers' behaviour. For example, if they are showing signs that they may be about to jump ship, you can take corrective action to head that off.
* A marketing automation package uses rules to manage campaigns for you, automatically following up with customers, cross-selling and up-selling. These value-adds keep customers close and encourage them to buy more.
* Integrating to an online review package gives you feedback and allows your satisfied customers to sing your praises. This has a proven positive impact on your sales figures, with very little extra work on your part.
Freeing up your sales team gives your business wings
When customers are self-empowered, your reps no longer need to waste time and energy on spoon-feeding them. Instead, with information at their fingertips, they can focus on more profitable activities. Transformed from finches into falcons, they become focused hunters, performing with speed and accuracy to drive your bottom line ever higher.