Dell EMC names African partner award winners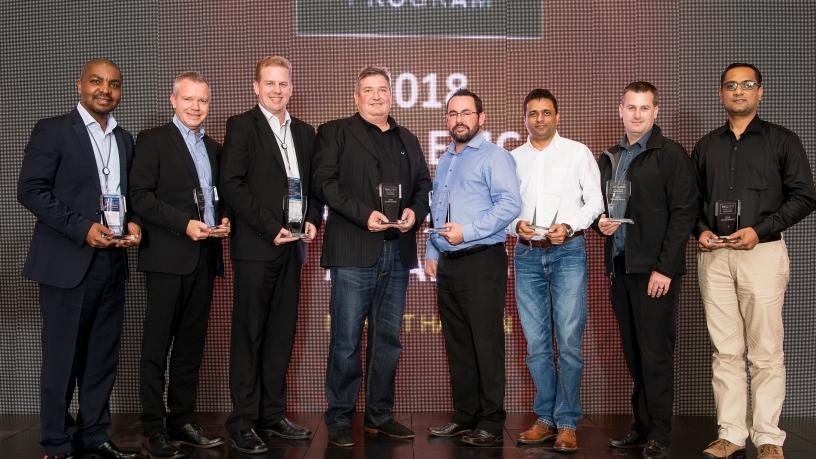 Dell EMC hosted its inaugural annual African awards ceremony last night, as part of its Africa Partner Summit 2018 in Cape Town.
The awards were divided into three regions - North West Africa, Central East Africa and SADC.
"A number of partners really deserved awards, because of the journeys they've been on over the past few months and how they've excelled," says Doug Woolley, GM, Dell EMC South Africa.
"The awards recognise the effort our partner companies have put in, and in some instances how they've turned around their businesses. There's a story behind each award."
Go big
Having won the 'Go big, win big net new business' award for SADC, George Sithole, GM: Sales and Solutions, Dimension Data, says the award recognises the company's success in winning net new business for Dell EMC, as well as going deeper within existing joint customers. He adds that the company's reputation in datacentre modernisation and transformation is a big factor for its success, especially with the shift to digital transformation.
"In this period of uncertainty, customers want a safe pair of hands as they embark on their journey to digital transformation. We have global experience and relationships with key vendors in the datacentre modernisation space. We have invested in this space and have some key assets that make it easier for customers to transition to a digitised business. For example five years ago, we invested in our own local managed public cloud platform on which we host many clients, the platform is powered by Dell EMC and is certified to run SAP HANA workloads. Working together with Dell EMC we can also assist customers with end-to-end multi-cloud migration and management"
"We accelerate clients' ambitions by offering them an end-to-end value proposition from the edge to a multi-cloud hybrid environment and all the security around it," says Sithole.
Partner of the year
The winner of the Storage Partner of the Year award was Datacentrix. Jamie Scott, GM: Technology, Datacentrix, says that, in addition to winning significant deals, the award recognises the company's consultative approach.
Scott says Datacentrix doesn't focus on 'selling storage', but rather offers clients a data management solution based on the Dell EMC's range of products.
"Our data management team looks at what types of data is stored, where it's stored, frequency of access, and tiering. By conducting research with clients, the team has found that they often have data in the wrong places, and their storage hasn't been planned. We're putting data in the right places on the right devices. Customers are moving to flash for storage, and Dell EMC has the right portfolio."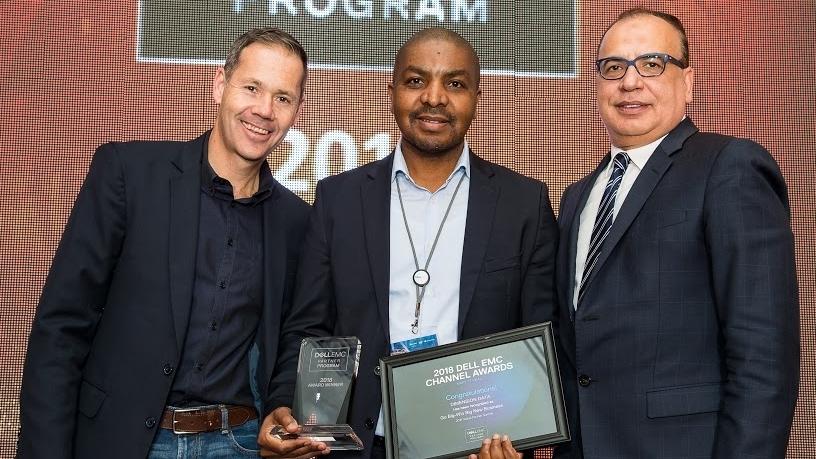 Here's the full list of award winners:
* Client solutions partners of the year, North West Africa - Orsima
* Client solutions partners of the year, Central East Africa - Computer Connections Tanzania
* Client solutions partners of the year, SADC - Netsurit
* Server partner of the year, North West Africa - Orsima
* Server partner of the year, Central East Africa - IPMC Ghana
* Server partner of the year, SADC - Digital Generations
* Storage partner of the year, North West Africa - CBI
* Storage of the year, Central East Africa - SYBL Uganda
* Storage partner of the year, SADC - Datacentrix
* Go big, win big net new business, North West Africa - INEOS
* Go big, win big net new business, Central East Africa - SYBL Uganda
* Go big, win big net new business, SADC - Dimension Data
* Extraordinary partner of the year, North West Africa - INEOS
* Extraordinary partner of the year, Central East Africa - IPMC Ghana
* Extraordinary partner of the year, SADC - Complete Enterprise Solutions
* Regional distributor of the year, North West Africa - Disway Morocco
* Regional distributor of the year, Central East Africa - Misumi
* Regional distributor of the year, SADC - Pinnacle