Govt seeks probe into disappearing airtime, data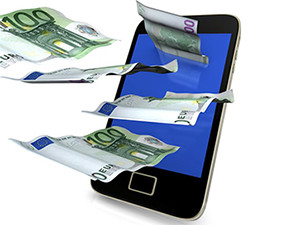 Despite Vodacom's apology and promise to reimburse customers affected by the billing system error, Parliament's portfolio committee on telecommunications and postal services wants the matter to be investigated by an independent body.
This week, scores of Vodacom customers took to social media to voice their outrage over quickly disappearing data and airtime.
Responding to customer complaints, Vodacom said a system error, which impacted some prepaid and top-up customers, was caused by a configuration change of the prepaid and top-up billing system.
The telco explained it isolated the problem and rolled the process back. It then started refunding customers, although some complained they only received airtime reimbursement and not data.
Vodacom has promised to give all customers affected by the billing system error a free 500MB bundle, over and above the airtime and data refunds processed by the company.
However, Parliament's portfolio committee on telecoms is of the view that the glitch warrants an independent probe.
The committee says it strongly condemns the incident involving Vodacom earlier this week, in which "the company deducted millions of rands' worth of airtime and data from customers".
"South Africa ranks fourth out of 17 African countries with high costs of data, and to have millions of people robbed of their airtime and data in this manner is a serious concern," says Dikeledi Tsotetsi, acting chairperson of the committee.
The portfolio committee has been a strong advocate of the #DataMustFall movement in the country.
Last year, it spent two days hearing submissions from the Department of Communications, the Independent Communications Authority of South Africa (ICASA), civil society organisations, telecoms operators and the public on the cost to communicate using mobile data.
Tsotetsi points out that having received input from individuals and organisations during the cost-to-communicate public hearings held in Parliament last year, the committee has tasked ICASA to investigate the matter further.
She says while the committee is awaiting reports of the ongoing investigations by ICASA and the Competition Commission, the mobile network operators have a responsibility to conduct business in a manner that is just and lawful.