Telkom streamlines free WiFi service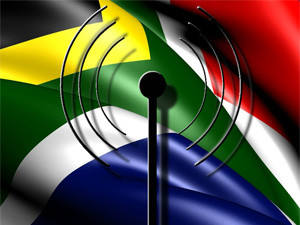 Telkom has enhanced its free WiFi offering to make Internet access and the management of time online "much easier" for non-Telkom customers.
The company, which has more than 6 000 WiFi hotspots across SA, launched its 30 minutes of free WiFi access for non-Telkom customers from an initial 400 hotspots in August 2013.
Telkom MD of content and value-added services, Manelisa Mavuso, says the changes the telco recently made to its WiFi platform will "greatly enhance" the experience of users who are not on Telkom's network. "It now allows them to connect securely and seamlessly."
As of 22 June, consumers will be able to connect to Telkom WiFi by registering once, through two steps. "Once registered, customers that find themselves in a Telkom WiFi hotspot will be able to log into their accounts with their user name and password and connect with one click," explains Mavuso.
Previously, users had to send an SMS to acquire a unique PIN each time connection was required at a Telkom WiFi hotspot.
Pay offering
Telkom has also introduced a pay offering for off-net users, allowing them to purchase additional WiFi bundles - for same-day usage - in denominations of 30 or 60 minutes, at a rate of R15 and R25, respectively. The purchases can be made once the 30 free minutes have expired, using a credit card.
"Although physical vouchers are still available at Telkom stores, the introduction of WiFi bundle purchases by card means bundles can be bought online through the WiFi portal without leaving the hotspot," says Mavuso.
In terms of online time management, Telkom has introduced "Event History" and a real-time count-down clock that indicates the time left on an Internet session.
Telkom's postpaid customers, and prepaid customers that purchase airtime to the value of R50 or more, will continue to connect via EAP-SIM and MAC Authentication to WiFi in a Telkom hotspot. User name and password authentication for Telkom contract and prepaid customers is scheduled to launch towards the end of August.