HeroTel to consolidate SA WiFi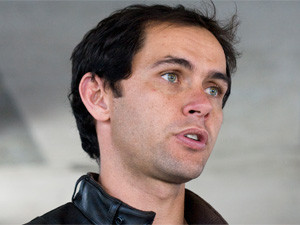 Alan Knott-Craig Jnr plans to take over the wireless space in South Africa, as he launches wireless Internet service provider (WISP) HeroTel.
"HeroTel is not about building a telco from scratch. It's about consolidating an existing network of hundreds of wireless broadband entrepreneurs and aligning them with a greater mission: making it easy to get fast, reliable, affordable broadband," says Knott-Craig.
HeroTel plans to consolidate the WISP industry to provide a single national wireless broadband provider which can "unlock the economies of scale".
The new company, which will officially launch to customers next April, says over the last 13 years, the lack of reliable fixed-line options has birthed a thriving industry of over 200 WISPs with estimated combined annual revenue of around R700 million.
"South Africans need fast, reliable and affordable broadband, and are increasingly looking for an alternative to ADSL. WISPs already satisfy this craving, with net profit margins reaching as high as 40%. However, due to the fragmented nature of the industry, the WISPs suffer from lack of coordination," he says.
Zero to hero
"We have already bought two WISPs. We will probably buy two or three more to get a critical mass, but after that we intend to rather bring WISPs in the Hero Alliance on a franchise or partner basis," according to Knott-Craig.
The two that have already been bought are Snowball in Cape Town and Cloud Connect in George. Knott-Craig says HeroTel is close to concluding two further deals.
"Many WISPs have approached us over the past year. We only do deals where the values and business acumen of the WISP founders overlap with ours. And of course, we only do deals if the price is right. The easiest way to make a profit is to not pay too much," adds Knott-Craig.
ICT veteran Adrian Schofield says Knott-Craig has always had a good eye for opportunities in the telecommunications arena and this may be one of them. However, he is not convinced consolidation is necessarily the right move for consumers.
"WISPs operate in a fairly local market, so I am not immediately sure of what the benefits of consolidation might be. The intention to consolidate, with a national brand and 'economies of scale', suggests this move will reduce competition and could ultimately drive prices up rather than down," says Schofield.
"The WISP industry is incredibly fragmented, so any effort to consolidate them is likely to create a sum that is greater than its parts. This may make such services both more reliable and more commercially viable," comments World Wide Worx MD Arthur Goldstuck.
Changing the game
Analysts are not convinced HeroTel will be a game-changer for the wireless industry but do see the potential to shake up the market.
"This does bring an additional element to the game; namely, a well-funded, experienced and ambitious effort to pull together existing wireless Internet service providers, extend their reach, and make them more viable under a consolidated entity," notes Goldstuck.
"I think there are many well-established wireless broadband providers who are happily operating in their particular market. Much will depend on what the Hero Alliance can offer them and at what cost/benefit," according to Schofield. BMI-TechKnowledge telecoms sector specialist, Tim Parle, says there is no doubt Knott-Craig makes considered, deliberate and tactical moves, and "time will likely show that this was one of them".
However, he says questions still remain as to how WISPs will be integrated into the new body and which players will be involved.
"The WISPs are mostly small enterprises, and it is their customer relations management that is key in many cases. Many have grown with their customers from the days of mobile radio and paging. HeroTel's proposal seems to be to replace the many WISP brands and provide a uniform, national service. Will the WISPs want to lose their identities and possibly put their clients at arm's length?" asks Parle.
Heavy-hitter backers
HeroTel has some heavyweights from the South African financial sector as backers, including Michael Jordaan, former First National Bank CEO.
Jordaan confirmed to ITWeb his investment holdings company Montegray Capital has invested R166 667 in HeroTel, calling it "a small, passive investment". He was coy about his view on the prospects for the business, simply commenting: "Alan is a mate and naturally I hope the business grows."
Other members of HeroTel's investor consortium include former Rand Merchant Bank CEO Mike Pfaff and CIO Derek Prout-Jones.
Knott-Craig remains CEO of non-profit WiFi provider Project Isizwe and will take on the role of executive chairman of HeroTel. He is joined by CEO Corne de Villiers, COO Francois Wessels, CIO Imel Rautenbach, and CFO Van Zyl Botha.
According to Knott-Craig, HeroTel will differ from a traditional data network provider, which employs the age-old methodology for network roll-out: high capex, centralised control, proprietary technology.
"The old ways only make sense when the operator can generate revenue from high-margin voice calls. Pure-play data networks do not have the luxury of selling minutes, which is why today's data networks continue to struggle to provide a suitable return on capital for investors."
Parle says the data-only play is eminently sensible.
"The world has moved to data, it is what the WISPs do best, and a data-only paradigm doesn't have the quality-related baggage that voice does. HeroTel are quite sensible to leave voice to others," adds Parle.