Gauteng establishes e-govt department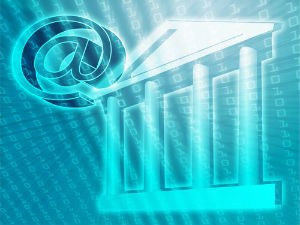 The Department of e-Government has been established by the Gauteng provincial government (GPG), as part of a restructuring process to ensure departments in the province are able to seamlessly talk to each other.
The new department aims to modernise public service and make Gauteng a smart province. The Department of e-Government will also provide online and digitised services and improve access for citizens to government services.
"People will access public services at a touch of a button, in the process saving them time and money as they will no longer have to travel to government offices frequently," says the GPG.
ICT veteran Adrian Schofield says there is no issue with an "entire department" devoted to e-government. "As long as it is staffed by people qualified to carry out the work and who have the budget and the mandate to implement the strategy."
Modern services
Earlier this year, finance MEC Barbara Creecy announced the GPG was working towards an e-government strategy to promote a coordinated approach to service delivery in all areas.
The Gauteng e-government strategy aims to improve linkages and integration among city region governments and their departments.
According to the GPG, the new department's mandate is to implement Gauteng's e-government strategy and consolidate back-end systems and processes.
The e-government department will oversee the rollout of the Gauteng Broadband Network, which will connect all government buildings and various public service access points, urban renewal zones and targeted economic zones, the GPG states.
As part of the Department of e-Government's approach, a self-service invoicing system, an online system that allows service providers to submit their invoices directly to Gauteng Provincial Treasury, has also been established.
The establishment of the new department sees the Department of Finance, which was previously responsible for the functions of procurement, payments, forensic auditing, transversal human resources management and ICT, renounced.
The Department of e-Government will report to the finance MEC, with Boy Ngobeni, the current head of the Department of Education, as the department's new boss.