TechSoup provides global tech donation platform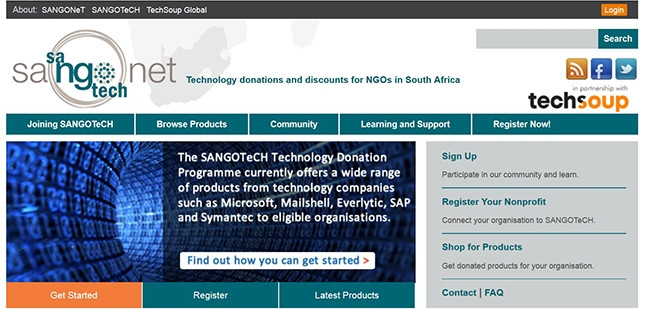 TechSoup, a non-profit international network of non-governmental organisations that provides technology to non-profit organisations (NPOs), is expanding globally with the launch of TechSoup.Global.
TechSoup already connects more than 90 technology companies with 700 000 NPOs in over 100 countries. TechSoup.Global will reach 236 countries and territories.
"The launch of TechSoup.Global is a pivotal step in helping the world's estimated 10 million NPOs gain visibility and connect with support critically needed for their missions and communities," says Rebecca Masisak, CEO of TechSoup.
TechSoup.Global will now operate in all countries on the African continent.
"From covering only four countries, we are now in a position to provide technology products and solutions to NPOs in 54 countries across the continent," says David Barnard, TechSoup Africa VP.
"It is a game-changer for NPOs in Africa, and provides us with a unique opportunity to strengthen their technology capacity and infrastructure in an affordable and informed manner."
At the moment, NPOs will only be able to access Microsoft software products through TechSoup.Global. However, the company says it will soon offer products and solutions from other technology partners.
TechSoup's partner organisations in Africa include SANGONeT in South Africa and the Kenya Community Development Foundation in Kenya.