ITWeb investigates: DTPS officials feel Sekese's wrath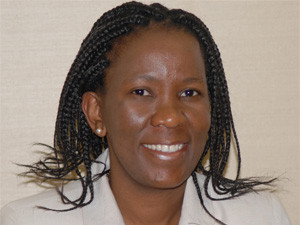 As the Department of Telecommunications and Postal Services (DTPS) finds itself in the midst of a power struggle, senior officials remain silent about the ructions that have rocked the ministry in recent weeks.
While it seems director-general (DG) Rosey Sekese is at the centre of the crisis, minister Siyabonga Cwele has remained conspicuously quiet and has done little to clarify the situation, which - according to sources - is in danger of spiralling out of control.
Insiders claim Sekese is on a witch hunt to purge the department of those who oppose her.
The first high-profile casualty of the alleged purge was deputy DG of international affairs within the DTPS Gift Buthelezi, who was recently fired by Sekese via an SMS message.
Sekese dismissed Buthelezi while he was on leave, reportedly informing the senior official his employment had been terminated with immediate effect, due to a failure to carry out his duties and/or gross insubordination, among other charges. This, say observers, marks the beginning of a major power struggle that could see a number of senior officials removed from their posts, as the DG settles old scores.
While neither Sekese nor the minister's office would answer questions about the dismissal or any other issues pertaining to the department, Sekese did confirm to the Parliamentary Portfolio Committee on Telecommunications and Postal Services last week that Buthelezi had indeed been dismissed. While she did not provide reasons for his axing, it is understood the move was officially linked to a R756 million deal with Media Corner, which was engaged to publicise government's broadcast digital migration programme.
The DG is unable to lead.

Axed deputy DG Gift Buthelezi
It is also understood more senior scalps are on the line in connection with the contract, which is being probed by the Special Investigating Unit (SIU), as more than a dozen ministry officials have been informed of pending disciplinary steps against them.
Deputy DGs Themba Phiri and Sam Vilakazi are also in the firing line. They face disciplinary charges related to their appearance before Parliament's Ethics Committee, during the 2013 hearings into former minister Dina Pule's irregular involvement in the ICT Indaba. The two, as well as several other DOC officials, are the subjects of another ongoing SIU probe into allegations they attempted to mislead the Ethics Committee about Pule's role in the ICT Indaba.
It is not yet known whether Phiri and Vilakazi will also face charges in connection with the Media Corner deal, but Vilakazi was involved in the signing of the contract.
Sekese was also initially identified by the SIU for investigation in connection with the Media Corner deal, but she told the portfolio committee last week she was not facing disciplinary action stemming from the probe, even though it does not seem the investigation has been completed.
Irregular payments
The Media Corner deal dates back to the erstwhile DOC, before it was split into the DTPS and the new DOC by president Jacob Zuma last May. However, sources close to the matter say Sekese is using the probe to get rid of officials who oppose her top position in the telecoms ministry.
The SIU probe began in February last year, after Wisani Ngobeni - a spokesman who served under Pule - in his application for indemnity from disciplinary action, lodged documents in the Johannesburg Labour Court, exposing alleged irregular payments to Media Corner. Ngobeni approached the court in July 2013, after having been found guilty of five charges of misconduct, following a disciplinary inquiry.
The documents lodged by Ngobeni implicate Sekese, as well as Vilakazi, as having played pivotal roles in the deal signed in 2012, which committed the then DOC to pay R983 335 a month, over three years, to Media Corner. However, it appears the department did not have adequate budget available, and there was also little billable evidence to support most of the money paid out.
In February last year, the SIU raided the DOC's Pretoria offices, seizing the computers of Sekese and eight other officials, including those of Phiri, Vilakazi and director of supply chain management Lindiwe Nkwe.
Attempts to obtain comment about the SIU investigation from the minister and Sekese proved fruitless. Media Corner also refused to comment on the issue.
Marion Shinn, Democratic Alliance shadow minister of telecommunications and postal services, has experienced similar frustrations when trying to obtain an update about the SIU probe. She notes even though the SIU report is incomplete and DTPS staffers do not have access to it, disciplinary enquiries into the actions of 15 staff involved in the bid evaluation and adjudication have been initiated by Sekese.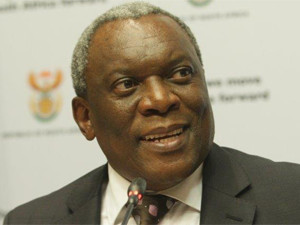 Shinn says, in the letter to the 15 employees on 19 November last year, Sekese threatened "precautionary suspension with full benefits" to prevent these employees jeopardising the internal investigation, but none have been suspended yet.
Sekese wrote the department had received "the outcome of the investigation, pending further verifications into other matters relating to the tender by the SIU. The outcome of the SIU investigation has implicated you on serious misconduct related to improper/or unlawful conduct in respect of the awarding of the above-mentioned tender."
This, says Shinn, is despite the SIU report being incomplete and without these staff members having access to it. "The minister must provide clarity on this matter to ensure those responsible for approving the deal are also held to account, that no public funds were misappropriated or ineffectually used, and to uphold good governance of government contracts."
Misleading Parliament
Meanwhile, Sekese's tenure has not gone smoothly, with the DG having been placed on "special leave" - effectively suspended - in January 2013 by then communications minister Pule. This came after the Parliamentary Portfolio Committee on Communications finding in November 2012 that Sekese had lied when she provided misleading information about signing her performance agreement with the DOC for the 2012/13 financial year.
The committee requested Pule to take appropriate action against Sekese and that she reverts to the committee. However, Pule seemed reluctant to take any disciplinary action against the DG, and Sekese eventually approached the Labour Court to have her suspension lifted. She returned to work in April 2013, but was stripped of several key functions by Pule.
Cwele is one of a raft of ministers that believes Parliament does not have to answer to anyone.

DA shadow minister of telecoms and postal services Marian Shinn
These mainly centred on human resources-related powers, including human resources planning, job evaluations, job descriptions and job planning, discipline and termination of employment. At the time, Pule transferred these powers to Buthelezi, who was appointed acting DG while Sekese was on special leave.
It has been suggested by DTPS insiders - speaking on condition of anonymity - that the current purge also dates back to the time of Sekese's suspension, and that the DG is now seeking to rid the department of those who opposed her return to the department.
In light of Sekese having been stripped of her powers to discipline and terminate staff at the DTPS, questions have also been raised about the legitimacy of her recent action against Buthelezi. The latter has described the accusations levelled against him as "fabricated" and he intends to approach the courts to challenge his dismissal.
It is not known whether Sekese's human resources powers had been restored by Cwele, but Buthelezi claims only the minister has the authority to dismiss a deputy DG, via written notice, and says this issue has been brought to the Cwele's attention, who is considering it.
Personal vendetta
While he was reluctant to speculate about the precise reasons for his dismissal, Buthelezi believes it was part of a personal vendetta against him, saying there has been a strained relationship between him and Sekese since her appointment as DG in June 2011, by then communications minister Roy Padayachie.
Even Sekese's appointment to this position was not without its share of controversy, after she was promoted from deputy DG of ICT infrastructure development. It emerged soon afterwards that her relationship with Padayachie had crumbled, with government sources at the time describing her position as "ceremonial" in various media reports.
Furthermore, after taking over as communications minister from Padayachie, Pule told Parliament she had found Sekese had been serving as DG for over a year without a formal appointment letter or contract. Pule subsequently issued Sekese's appointment letter on 1 March 2012, and it was this episode that led to the DG's suspension for misleading Parliament about signing a performance agreement.
Insiders point out Sekese's contentious tenure has made her unpopular among officials in the DTPS and her leadership has been questioned by officials in the department. Buthelezi's termination, meanwhile, has lifted the lid on the uneasy relationship between Sekese and her deputies.
"The DG is unable to lead," says Buthelezi, admitting that shortly before his termination every DTPS deputy DG signed a letter to Cwele, complaining about Sekese's management of the ministry, and outlining issues of indecisive leadership, lack of leadership, centralised power and low staff morale.
He says he has experienced Sekese's personal bias towards him in the past, saying his unit - international relations - has been chronically understaffed and enjoyed little support from the DG.
Acting with impunity
Shinn is critical of Sekese, saying she should not be in the senior position of DG at the DTPS. "She feels she is above everyone and is acting irrationally, showing she has absolutely no understanding of a consultative democracy."
Shinn claims Cwele has been disengaged from his department, allowing Sekese to take the gap and "manage the landscape to her liking".
"Cwele is one of a raft of ministers that believes Parliament does not have to answer to anyone, or that they have to engage with the community they serve," Shinn points out, adding the DTPS has achieved literally nothing in the nine months since its inception.
Appearing last week before the Parliamentary Portfolio Committee on issues related to the dismissal of senior officials and a lack of full disclosure of financial liabilities by the DTPS, Cwele merely expressed confidence that things would improve.
"Unfortunately, [Cwele] does not seem to have much respect for parliamentary oversight," comments Shinn. "My recent letter to him asking to explain the legality of the disciplinary enquiries under way, focusing on staff involved in the Media Corner deal, was batted aside."
Shinn says Cwele directed her to consult the SIU regarding the finality of the report and Sekese for any information about the departmental enquiries.
"He clearly doesn't understand - or couldn't be bothered - about the fact he is the executive authority and is required to answer for the conduct of his department, or doesn't understand the separation of powers. I can't hold the DG accountable. She answers to him, not Parliament."
Shinn intends to respond to Cwele's letter, pointing this out.
The minister needs to be candid about the developments at the department he inherited, she notes. "Silence just breeds speculation and he can't assume that if he continues to say nothing, all will quieten down. There are serious issues that need to be resolved and we need transparency into what action is being taken."
Meanwhile, DTPS sources say the situation within the ministry has become untenable, as uncertainty grips officials and distracts staff members. "There is definitely a witch hunt under way and Sekese is trying to oust those who challenge her and who opposed her return as DG. There will definitely be others [whose jobs are on the line]."