CSIR's dynamic spectrum tool gets UK certification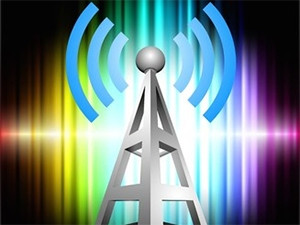 A dynamic spectrum management tool developed by the Council of Scientific and Industrial Research (CSIR) has received certification from Ofcom - an independent communications regulator and competition authority for UK communications industries.
The tool makes it possible to efficiently allocate the amount of usable spectrum. According to the research body, spectrum is the medium over which all wireless communication devices (televisions, mobile phones, tablets, radios, microphones, etc) communicate.
Television white spaces (TVWS) are the unused spectrum channels in the TV broadcasting frequencies. The CSIR's tool identifies and makes use of TVWS channels for broadband services without generating interference with adjacent primary licensed services.
Dynamic spectrum access is a new spectrum-sharing paradigm that allows secondary users to access the abundant spectrum holes or white spaces in the licensed spectrum bands.
"Currently, spectrum management uses what is referred to as static licensing regimes, meaning spectrum is licensed for a fixed period to a primary user. Dynamic spectrum access proposes that this available spectrum be shared either by accommodating different types of uses, or by accommodating multiple user groups," says Moshe Masonta, senior researcher for wireless computing and networking research at the CSIR.
The certification of the CSIR-developed white space spectrum technology entailed several phases of development and an extensive qualifications process by Ofcom. This certification puts the CSIR on the global ICT research, development and innovation roadmap. The CSIR's geo-location spectrum database can now be licensed by South African industry players for the commercial provision of TVWS services in the UK.
Furthermore, TVWS original equipment manufacturers can now connect to the CSIR-developed geo-location spectrum database and get spectrum allocations to provide wireless Internet services through the UK Ofcom portal.
The Independent Communication Authority of SA (ICASA) is working on a proposal for enacting TVWS regulations in SA and allowing commercial TVWS operations. The CSIR will then be able to license its spectrum database technology for commercial operation to industrial partners in SA.
The CSIR spectrum database was one of seven global spectrum databases that were certified as part of the same UK Ofcom process. The certification procedure also resulted in the development of several technology and regulatory outcomes in the field of dynamic spectrum access, which will be taken up by global standards organisations for ICT and future wireless network standards.
The research and development outcomes will also allow the CSIR to strengthen its relationship with government regulatory and industrial partners to strengthen national research and capacity in collaboration with ICASA.
Based on this experience, the CSIR says it aims to contribute to global standards in future wireless and ICT technologies, as well as continue enabling the emergence of affordable wireless connectivity and the Internet service industry sector in SA.