Vodacom wins court battle with former exec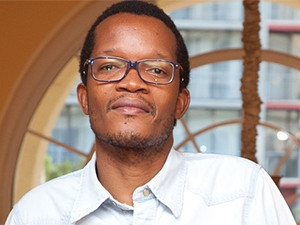 Vodacom has won what its lawyers call a "precedent setting" labour court case to enforce a restraint of trade agreement on former consumer business unit chief officer, Godfrey Motsa. The ruling means that Motsa cannot take up a job offer with rival telecoms operator, MTN, until January 2017.
Vodacom's lawyers, ENSafrica, say that Motsa resigned on 23 December 2015 to take up the position of MTN's VP of the South and East Africa Region on 1 January 2016. Vodacom subsequently launched urgent court proceedings to enforce the terms of Motsa's contract to effectively stop him from taking up the role at its rival for 12 months.
Vodacom confirmed to ITWeb that the Johannesburg Labour Court granted an order that Motsa is bound by his contract of employment to serve a six-month notice period - which expires on 30 June 2016.
"In addition, the court ruled that Mr Motsa is bound by a six-month restraint of trade agreement thereafter which expires on 31 December 2016 and precludes him from taking up employment with any company that engages in similar business activities as Vodacom during that time. Legal costs (including that of senior counsel) arising from the opposed application were awarded against Mr Motsa," according to Vodacom.
The judgment listed both Motsa and MTN Group as respondents in the case which found in Vodacom's favour. It remains unclear who will now fill the role planned for Motsa at MTN in the interim.
MTN executive for group corporate affairs, Chris Maroleng, told ITWeb that the company was not able to comment on the matter at this time.
Precedent setting case
ENSafrica says the outcome of this case is "a first-of-its-kind judgment" which "confirmed that so-called gardening leave forms part of South African law".
Gardening leave usually refers to an employer's legal right to require employees not to report for duty during a notice period, but where the employee is still entitled to full benefits during the period.
"Gardening leave clauses are often inserted into the contracts of employment of senior employees, with the aim of 'sterilising' the confidential and proprietary information held by them, and to prevent such employees from immediately taking up employment with competitors and utilising such confidential and proprietary information to unfairly compete with their erstwhile employers," according to ENSafrica.
"The South African Labour Courts have, until now, not had the opportunity to consider what impact, if any, a so-called "gardening leave" provision may have on the enforceability of a restraint of trade."
The Labour Court ruled that Motsa had access to significant confidential and proprietary information and that Vodacom clearly had a proprietary interest worthy of protection (for a period exceeding one year), according to ENSafrica.
Motsa has worked for Vodacom for 10 years in the capacities of MD of Vodacom Lesotho, MD of Vodacom Congo, and most recently chief officer of consumer business. He was also a director at Vodacom and a member of the Vodacom group executive committee.