Attix5's express delivery of critical backup service to SkyNet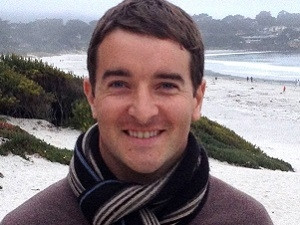 Attix5, a global provider of data protection software and cloud solutions, has provided much-needed online backup services to one of its clients, SkyNet Worldwide Express. SkyNet is a global express courier network and services provider.
The two companies forged a relationship three months ago. When SkyNet recently sought to acquire online backup services, Attix5 presented itself and its technology as a solution, thereby effectively placing its capability, expertise and experience up for evaluation.
Darwish Fawaz, IT Manager at SkyNet, says his company was attracted to Attix5 because of the simplicity of its systems, speed of backup, compression size and pricing. "Security and encrypted data transfer also played a major role in selecting Attix5 for our backup solution. We also noted the backup plug-ins, such as VSS and SQL service backup, as well as mounting of backed databases," Fawaz explains.
He says SkyNet has achieved its main objective in acquiring these services, namely to ensure backup and retention into one central point.
"Our software is well suited to the fast pace of these types of businesses," says Robert Kellerman, marketing manager of Attix5. "Being a global business with high volumes of data that require proactive management, a reliable backup service ranks high on the priority list for SkyNet. Each parcel has to be carefully tracked and delivered on time, making business continuity with zero downtime essential.
"Attix5's software is robust and its architecture ties in perfectly with single-point data management. It is geared to back up thousands of databases on unlimited remote branch offices, while enabling central management to test and monitor everything from head office. Backed up data can be accessed and used for testing without requiring any local disc space or file transfer delays," he explains.
Fawaz agrees: "Attix5 is the perfect backup solution for what we at SkyNet require. They provided a highly professional service with reliable and consistent support."