Science is still a man's profession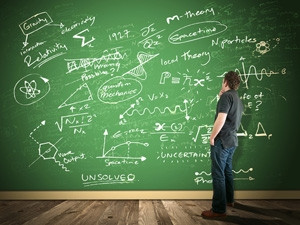 While the world celebrates International Women's Day today, a report has further highlighted the tough road ahead for women representation and participation in the field of science.
A report, titled "Women for Science: Inclusion and Participation in Academies of Science",shows women representation in science academies is insignificant, despite efforts to promote the role of women in such fields.
According to the report, national science academies with the largest shares of women members include the Cuban Academy of Sciences (27%), Caribbean Academy of Sciences (26%), the Academy of Sciences of the Czech Republic (24%), and the Academy of Science of South Africa (24%).
The average share of women members across 69 national science academies was 12%, the report reveals.
In terms of the report, women were 'best' represented in the social sciences, humanities and arts disciplines (16%), followed by the biological sciences (15%) and the medical and health sciences (14%). Women's representation is least in the mathematical sciences (6%) and engineering sciences (5%).
The report states: "While great strides have been made in enrolling more women in undergraduate courses, especially in the biological and chemical sciences (success has been more limited in the areas of physics, mathematics and engineering), there remain significant challenges in ensuring women scientists are able to have fulfilling careers with increasing levels of responsibility, eventually taking up leadership and decision-making positions."
Bigger issues
The report is based on results of 69 national member academies of IAP: The Global Network of Science Academies, and was published by the Academy of Science of South Africa (ASSAf).
The report was compiled as two separate but related surveys. The Inter-American Network of Academies of Sciences took responsibility for a survey of its 19 member academies of IAP (covering North America, Latin America and the Caribbean), while ASSAf, in South Africa, conducted a survey of IAP member academies in the other world regions.
It is aimed at providing information and recommendations to academies of science on the importance of the full inclusion of women in science, technology and innovation activities.
Professor Barry Dwolatzky, director of the Joburg Centre for Software Engineering, says there are no up-to-date statistics that show more women are enrolling for undergraduate science courses. "In my own academic department (the School of Electrical & Information Engineering at Wits University) we have not seen a dramatic change in the number of women entering the programme."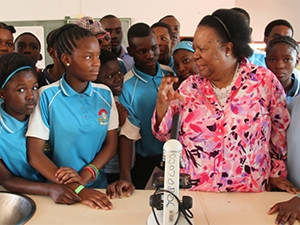 Dwolatzky says while there is generally an under-representation of women, there are specific areas of science in which women are more represented. In biological sciences, for example, he says. "In the fields of computer science and software engineering (in which I have a major interest) women are poorly represented."
He adds: "There are generally opportunities on the demand side - we need more scientists and engineers in SA. The problem is rather on the supply side. Not enough women are entering science and engineering programmes at our tertiary institutions."
Moira De Roche, MD of e-learning company Aligned4Learning, says there are too few women in science.
"Once again, I think there is the perception that it is suited to men, whereas in fact women generally have a much better eye for detail, and are very suited to science - especially scientific research," she says.
Make science sexy
Science and technology minister Naledi Pandor has made it her mission to get young South Africans involved in science, technology, engineering and mathematics (STEM)-driven careers.
To drive this mission, the DST has set up various facilities that aim to raise awareness of the role of science in everyday life.
However, analysts believe to get young South Africans interested in STEM-focused careers, it needs to start at school level.
The "you can be anything you want to be" message, coupled with information about the exciting careers available in science, needs to start at a very young age, says De Roche.
"We need to build excitement that fuels their motivation to study science and maths and do well enough to go to university. We should provide information on successful women in science as role models, and back it up with good teaching - then we will get there."
De Roche says in order to get more women interested in the field of science there needs to be more emphasis on role models in this field. "Make a career in science seem 'sexy'. Also, expose girls to different aspects through projects."
"I think it starts at school with maths (rather than maths literature) and science. Women also need to be exposed to role models and encouraged in other ways," according to Dwolatzky.