SA's solar body gets German co-operation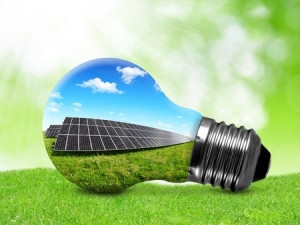 The South African Photovoltaic Industry Association (SAPVIA) and German Solar Association, or BSW-Solar, have agreed to co-operate on a number of critical initiatives required to support the development of the nascent roof-top PV market segment in SA.
Roof-top solar PV systems are distributed electricity options, which help to meet a building's electricity needs or provide power within an existing distribution network. The clean energy systems have the potential to help address SA's electricity demands.
As the price of PV panels continues to fall globally and with the price of electricity ever going up in SA, more people will look to roof-top solar PV as an alternative.
BSW-Solar represents approximately 1 000 companies, and has played a crucial role in creating conditions that are suitable for investment in Germany's solar industry. SAPVIA represents more than 160 companies, organisations and individuals with an interest in the solar PV industry in SA, taking into account the industry's contribution towards energy security and economic development.
The South African German Energy Programme (SAGEN), implemented by the Deutsche Gesellschaft f"ur Internationale Zusammenarbeit, supports the implementation of renewable energy and energy-efficiency measures in SA.
A specific objective of SAGEN is to facilitate the development of the roof-top PV market in SA. Facilitating the historic co-operation between SAPVIA and BSW-Solar will ensure a vibrant, sustainable market in the PV rooftop space.
"We are confident the co-operation will ensure sustainability, reliability and customer satisfaction in the South African PV rooftop market, based on the experience in Germany," says Dr Sascha Thielmann, SAGEN's programme director.
The agreement, formally signed in Munich, Germany, takes place in the context of SAPVIA's support for the orderly development of the roof-top PV market segment. The most important aspect of this process is the institution of a framework that will provide assurance to such role-players as residential customers, investors, banks, insurance companies, electricity distributors and relevant state organs that solar PV installations and installers meet minimum internationally bench-marked quality and safety standards.
SAPVIA will draw on the BSW-Solar's experience with a similar process in Germany, which has resulted in the implementation of what is known as the "PV passport".
Since 2009, installers of PV systems can issue their customers with a PV passport to document the quality of any PV installation. The PV passport was established by BSW-Solar and the German Association of Electrical and IT installation enterprises, with the support of T"UV Rheinland, to set a minimum installation standard for PV systems.
In addition, the agreement provides for business-to-business interactions among members of the respective associations. It is envisaged this will be of great benefit to small-medium enterprises that are active in the PV sector, both in Germany and SA.
Commenting on the collaborative effort, Moeketsi Thobela, CEO of SAPVIA, says: "There has been widespread recognition that roof-top PV holds great potential for South Africa. A hint in this regard is the fact that in 2015, new capacity additions from roof-top PV installations out-paced those related to the large-scale Renewable Energy Independent Power Producer Programme
"Against this background, the requirement for a robust quality and safety assurance system cannot be over-emphasised."
J?rg Mayer, MD of BSW-Solar, says: "Our experience from Germany's PV market - comprising roof-top and ground-mounted PV systems with total installed capacity of close to 40 000MWp - is that quality installations are a prerequisite for the sustainable evolution of this market.
"It is our intention to support SAPVIA and key stakeholders in South Africa by sharing our experience in the implementation of a safety and quality assurance system. We therefore look forward to collaborating with SAPVIA on this and other important initiatives, including facilitating business-to-business interactions."