Ethos relinquishes CQS shareholding to Adapt IT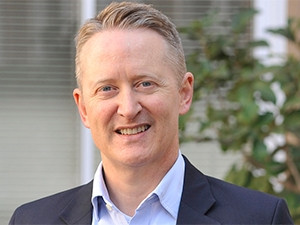 The acquisition of CQS Technology, a provider of niche audit, financial and risk management software services, by JSE-listed Adapt IT is now complete.
Yesterday, Ethos, a South African private equity investor, announced the sale of its investment in CQS to the JSE-listed company. This follows the fulfilment of all conditions precedent giving effect to the transaction.
In a SENS announcement last year, Adapt IT said it had acquired CQS in a R217 million deal.
Ethos, yesterday, told ITWeb that although the announcement was made informing the market of the acquisition, a number of technical and regulatory conditions had not been concluded at that time.
"Ethos' announcement confirms that all the conditions precedent have been met and the transaction is now fully complete. Accordingly, we've paid away to our investor group and no longer have a shareholding in CQS."
Ethos Technology Fund acquired CQS in 2008 in a transaction that facilitated the introduction of empowerment partner, Kapela Investments. Ethos has now sold its entire stake, while Kapela and management become holders of shares in Adapt IT.
CQS is a South African value-added distributor of software products for the audit, risk management and financial reporting markets. The company has a corporate and government client base in a market that is growing significantly, both in SA and the rest of Africa.
This latest announcement follows significant investment activity by Ethos over the past 12 months.
Other recent transactions include the acquisitions of Eaton Towers, a pan-African telecom-towers company; Neopak, a local paper-based packaging solutions company; Twinsaver, a South African manufacturer, marketer and distributor of branded tissue products; Autozone, a privately-owned automotive parts retailer and wholesaler in Southern Africa; and most recently Eazi Access, a company involved in rental, sale and servicing of work-at-height solutions.
"Our partnership with CQS is a shining example of Ethos' ability to cultivate owner-manager businesses," says Ethos CEO, Stuart MacKenzie. "Over the course of our shareholding, we have worked extensively with Ashley [Cohen, CEO of CQS] and his team to further 'corporatise' and optimise CQS's product offering.
"Accordingly, it is exceptionally rewarding when the fruits of this labour are realised. Adapt IT is a natural home for CQS, and this new partnership will unlock significant synergies for both parties. We wish both businesses continued success."
Cohen says: "Ethos has been a supportive and stimulating shareholder. Together, we've grown and improved many aspects of the business despite economic challenges. Beyond capital, financial and strategic expertise, Ethos gave CQS access to their significant business networks. Today, CQS is well-corporatised and ready to take a new step in our journey."