Social media riddled with legal pitfalls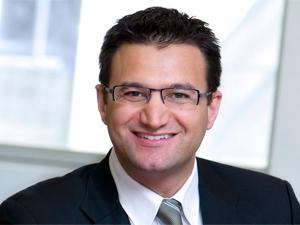 The social media landscape is riddled with legal pitfalls which the majority of organisations do not know.
That was the word from Dario Milo, partner at Webber Wentzel attorneys, addressing the ITWeb Governance, Risk and Compliance 2014 Summit at The Forum, Bryanston, this morning.
According to Milo, today almost all companies have some sort of social media presence, as they push to market themselves. These include Web sites, LinkedIn, Facebook, Twitter, Blogs, Google+, YouTube, WhatsApp and BBM, he said.
Facebook, he said, though it was only founded in 2004, now boasts over one billion users, of which over 50 million are in Africa; and six million users in SA. Twitter has 231.7 million users worldwide, he said, adding that 50% of them log in every day.
"Everyone is now in the business of electronic publishing because of the power of social media platforms," he added.
Legal considerations
However, Milo noted that there are legal considerations that organisations need to take cognisance of before using social media.
These include defamation, privacy, hate speech, crimen injuria, contempt of court, confidentiality, court orders, state secretes, pornography, intellectual property (copyright and trademark infringement); as well as employment law.
He revealed that social media is also presenting new risks to publications.
As an example, he made reference to the Dow Jones & Co v Gutnick case - an Internet defamation case heard in the High Court of Australia, which was decided on 10 December 2002.
The 28 October 2000 edition of Barron's Online, published by Dow Jones, contained an article entitled "Unholy Gains" in which several references were made to the respondent, Joseph Gutnick. Gutnick contended that part of the article defamed him. A key judgement was that the suit could be brought in Australia.
From this case, he said, it is evident that one can be sued from anywhere in the world since the Internet is global.
You can sometimes be sued for user-generated content, Milo warned. For example, if ITWeb's Facebook page or Web site carries unlawful content posted by a user, ITWeb and the user are both liable, he said.
McAlpine vs Bercow
He gave another example in the UK - the McAlpine vs Bercow case - a landmark legal case in 2013 between Conservative peer Lord McAlpine and Sally Bercow, the wife of John Bercow, speaker of the House of Commons.
Lord McAlpine alleged that he was defamed by comments implying that he was a paedophile published by Sally Bercow on Twitter. This followed the broadcast of a report by BBC which falsely linked an unnamed "senior Conservative" politician to sex abuse claims. Later, Bercow tweeted: "Why is Lord McAlpine trending? *innocent face*".
For the ruling, said Milo, the judge ruled that the law is clear that words may be defamatory in whatever form they are used. A question, or a rhetorical question, or any other form of words may, in principle, be understood to convey a defamatory meaning. The meaning of a statement or question depends on the context, he noted.
"The extent to which a reader can draw defamatory inferences from neutral words depends on the context. The writer is not responsible for an inference unless it is one that is reasonable. It follows that, for these reasons, I find that the Tweet meant, in its natural and ordinary defamatory meaning, that the Claimant was a paedophile who was guilty of sexually abusing boys living in care," said Milo, quoting the judge.
Bercow later agreed to pay Lord McAlpine £15 000 in damages and apologised.
"What seems like an innocuous social media presence may have serious legal implications," Milo said. "Even if you retweet, 'like' or make comments on a post with legal implications, you may later be used as a guinea pig by the law," Milo concluded.